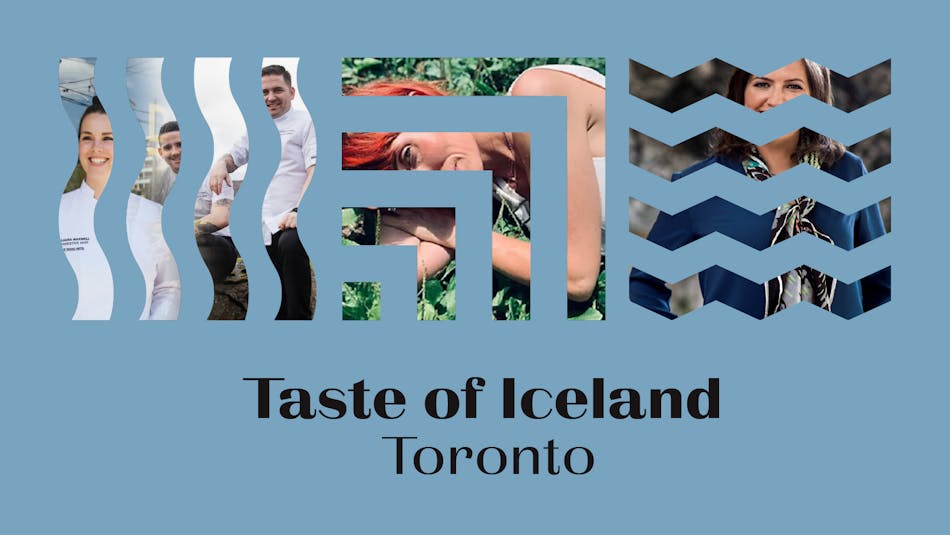 A full-on Icelandic Culture Festival
Experience some of the best Iceland has to offer.
Taste of Iceland 2022 is on tour and stops in Toronto from September 22-25. During the 4 day festival, locals can transport themselves to Iceland through a series of events inspired by and in celebration of Icelandic culture through food, beverage, music, literature, films, art, and more.
Over the course of the four-day festival, and in partnership with local businesses in Toronto, and Taste of Iceland's official partners, events will be hosted by The Drake, Horseshoe Tavern, Union Yoga, Hot Docs Ted Rogers Cinema, and in special collaboration with TIFA.
Join Icelandair on the ground in Toronto and satisfy your hunger for adventure. The Icelandair food truck will be at the Harbourfront Centre on September 24 (10 AM - 9 PM) and 25 (10 AM - 7 PM), serving up culinary delights from Scandinavia with a chance to win round-trip travel to any one of Icelandair's more than 25 destinations in Europe! Plus, there is a special Taste of Iceland Toronto offer! Book your fall or winter journey to Europe on Icelandair. Fares start at $599 in Economy and $1,299 in Saga Premium to destinations across Scandinavia, the UK, Ireland, and continental Europe! The offer ends at midnight, Sunday, September 25, for travel from November 1, 2022 – April 30, 2023.
Ticket giveaways start 7 days before each event, and you must sign up for an early bird chance to receive a ticket.
Unclaimed tickets will be given away on a first-come, first-served basis, on location 30 minutes before each event.
Taste of Iceland
Taste of Iceland is an annual event celebrating Icelandic culture across North America. With food tastings, film screenings, concerts, and more, attendees will have a chance to experience a taste of Iceland closer to home.
In 2022, Taste of Iceland will be coming to a city near you, next stop is Seattle, WA on October 6-9.