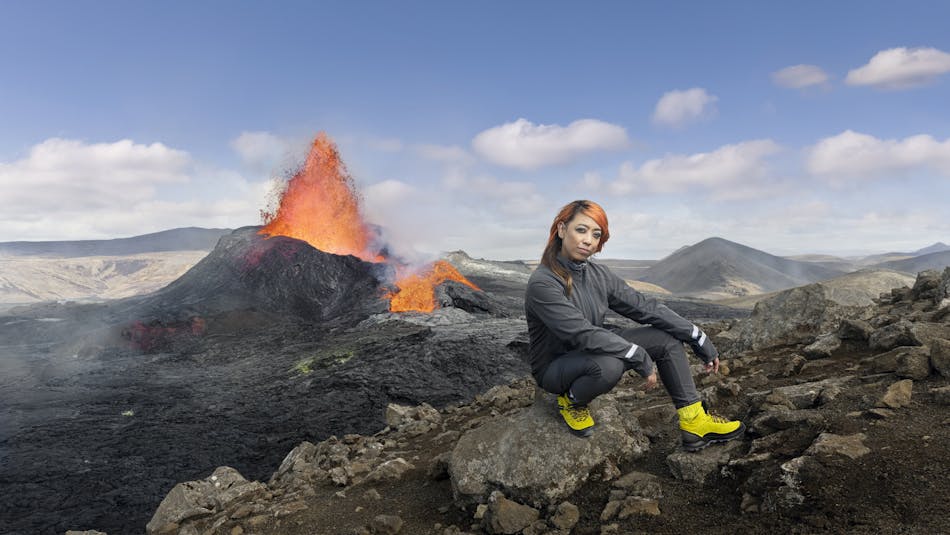 Iceland wants people to break out of their sad sweatpants and say hello to adventure, so this summer, the country is going to turn lockdown sweatpants into hiking boots. For over a year, the world has been stifled by restrictions, but with travel back on the agenda, people can finally break out of their year-long rut and experience the adventure they have been dreaming of and craving.
Located on Skólavörðustígur in downtown Reykjavik, the Sweatpant Boots pop-up store will be open throughout July, offering to upcycle lockdown sweatpants into exclusive, limited-edition, and one-of-a-kind boots: Sweatpant Boots.
The first people to book a slot at the pop-up and turn up with a valid plane ticket showing their arrival in Iceland from June 24th onwards will have their old, tired sweatpants magically transformed into a pair of hiking boots, with any remaining fabric becoming the bag in which to carry them home. The shoes will be handcrafted in-store by local designer Ýr Þrastardóttir. To book a slot, head on over to the Sweatpants boot website and start your Iceland adventure.