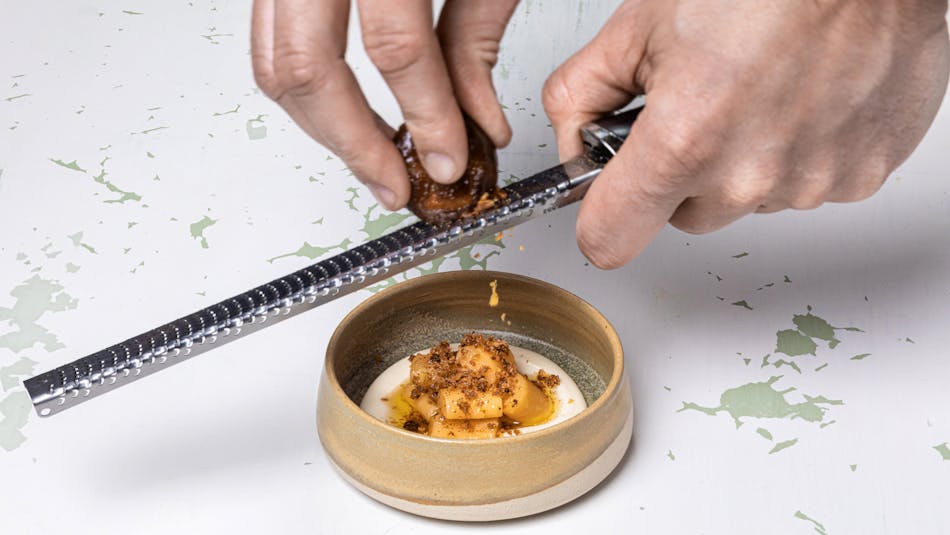 Iceland's culinary stars align
The esteemed Michelin Guide hosted its 2023 awards ceremony in Turku, Finland, in early June, and Iceland's burgeoning culinary scene garnished some well-deserved attention and a third Michelin Star restaurant.
Moss Restaurant at the Blue Lagoon in Grindavík is the latest addition to the prestigious Michelin star club. Moss overlooks the ethereal Blue Lagoon and serves a menu of local and seasonal ingredients prepared with an affection for Iceland and a profound awareness of when and where ingredients are the freshest and most desirable. You can never be sure what head chef Agnar Sverrisson will cook up, but it will certainly be delicious! Following its predecessors' footsteps of Dill and Óx, Moss is the third restaurant in the country to receive this esteemed accolade. Dill was awarded its star in 2017, and Óx earned its star last year, and both have successfully maintained their high standards to stay on the list.
Chefs Rúnar Pierre Heriveaux and Thráinn Freyr Vigfússon of Óx Restaurant run their micro-restaurant within Sümac Restaurant on Laugavegur Street in downtown Reykjavík. Óx prepares food for one sitting per evening, and the 11 guests better arrive on time because they will all be eating together at the bar, sitting right next to the chefs cooking away! The restaurant offers a set 16-course menu for a flat price, including paired drinks to perfectly match the day's menu. For any foodie, a meal at Óx will be a memorable experience—if you can find a seat at the table.
Icelandic national broadcaster RÚV spoke with Rúnar Pierre after they received their star in 2022. Rúnar said a Michelin star is the best possible advertisement for Iceland and all the country's restaurants. However, Rúnar adds, it will not change much for the dedicated staff at Óx. They will keep on cooking now with even more confidence.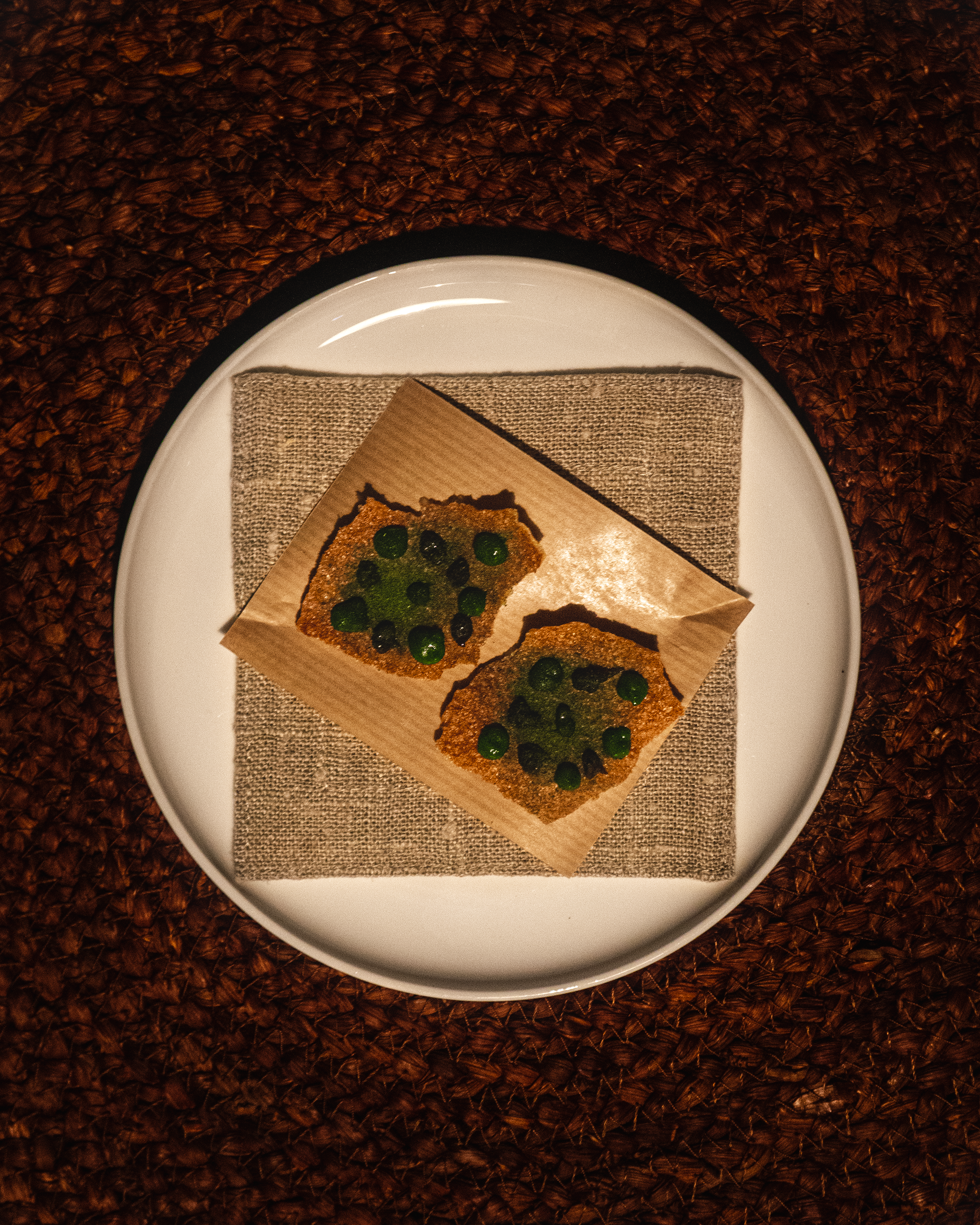 Dill Restaurant was awarded a Michelin Green Star
The well-known Dill Restaurant, by Chef Gunnar Karl Gíslason, received its first star in 2017, which it subsequently lost and regained in 2020. Dill bolstered its culinary status in 2022 with a Michelin Green Star. Green Stars are awarded to those in the industry who are ethical and environmental leaders and work with sustainable producers to eliminate waste and remove non-recyclables from the supply chain.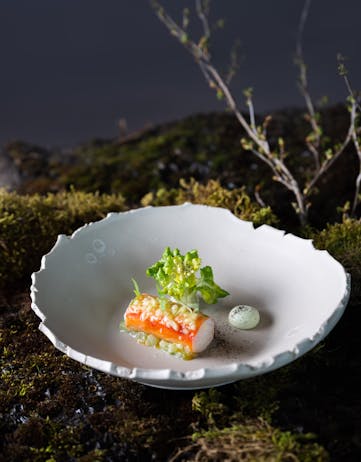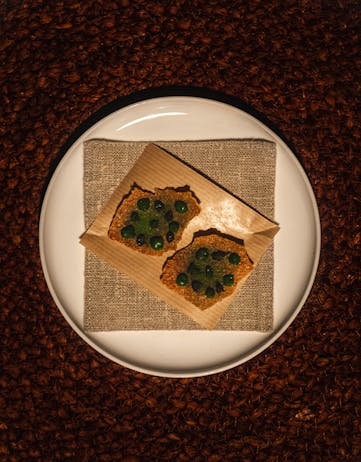 (L to R) Moss Restaurant at the Blue Lagoon, Photo: Blue Lagoon. Icelandic rye bread is called Rúgbrauð, or Geysir bread, from ÓX Restaurant. Photo: Anders & Kaitlin. On e of many courses at Dill Restaurant. Photo: Dill.
As Chef Rúnar noted, the Michelin stars in Iceland are a wonderful acknowledgment of the hard-working kitchens around the country. While it may be a while before you can get a reservation at Dill, Óx, or Moss, the Michelin Guide recommends four other Icelandic restaurants: Brút on Pósthússtræti, Tides at The Reykjavík Edition Hotel, Sümac on Laugavegur and Matur og Drykkur on Grandagarður. There is excellent fish to be eaten all around Iceland, but the Michelin Guide notes Brút for wonderful fish and shellfish "...in pleasingly uncomplicated dishes that let the central ingredient shine." Tides is Edition Hotel's signature restaurant with Nordic Cuisine reimagined by Chef Gunnar Karl Gíslason of Dill fame. Sümac is not hard to find—Óx is right inside and on Reykjavík's main shopping street Laugavegur. The cuisine is inspired by the tastes of Middle East and North African cuisine and is characterized by fire, exotic spices, and variety. Matur and Drykkur is in downtown Reykjavík close to the harbor, and is a family restaurant specializing in classical Icelandic cuisine with a modern twist. It is hard to go wrong at any of these restaurants.
When traveling around Iceland, be sure to take in as much scenery and cuisine as you can. Both are sure to please!