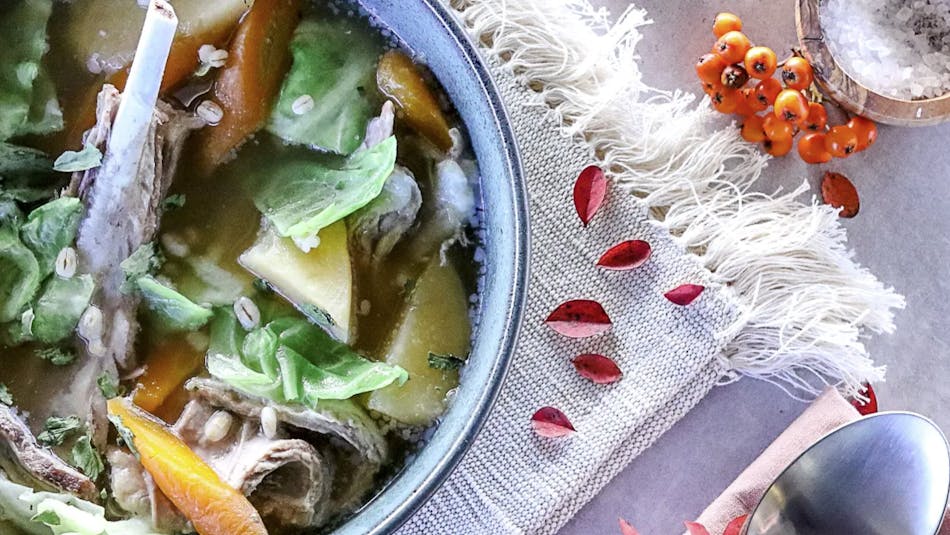 Cook up a pot of traditional Icelandic Kjötsúpa
Autumn in Iceland is the perfect occasion for a bowl of hearty meat soup (kjötsúpa). The ingredients are simple and basically consist of Icelandic lamb meat and fresh vegetables. Many Icelanders claim kjötsúpa is our national dish. No matter what, it's a crowd pleaser!
Recipes for kjötsúpa are well-kept family secrets. Every household seems to add slight variations depending on who is cooking, what ingredients are on hand, and their propreitary mix of spices.
This recipe focuses on the freshness of the ingredients, full of nourishment, love, and warmth. Kjötsúpa is always made in a single pot, just make sure it is big enough to fit the whole recipe.
Icelandic lamb soup with seasonal vegetables "Kjötsúpa"
Cooking time 1 1/2 hours
4-6 portions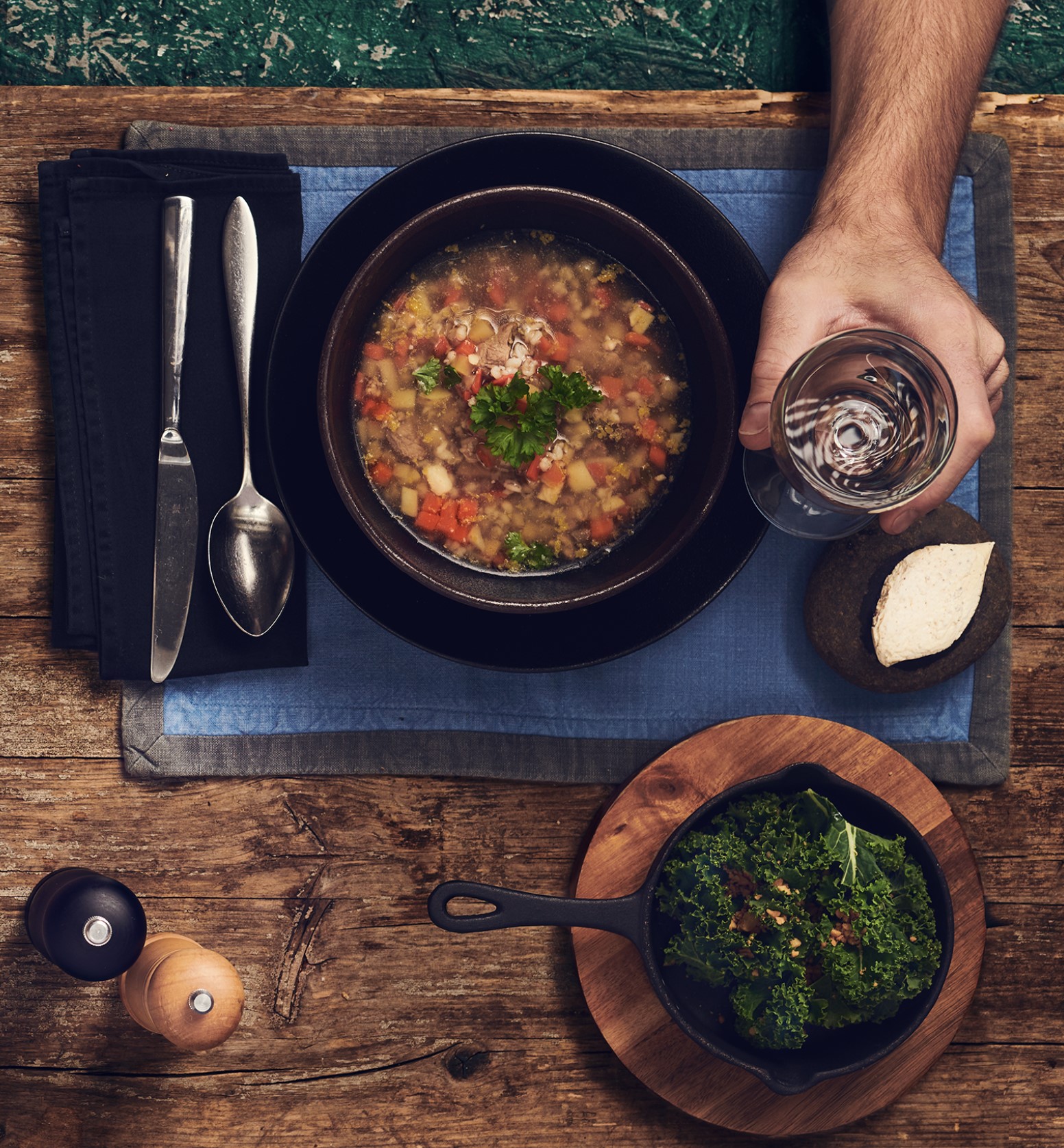 850 gr / 30 oz of bone in pieces of lamb, preferably from the forequarter
1,8 L / 61 fl. oz. water
50 gr. / 2 oz. pearl barley
8 pcs. medium size potatoes
1 pcs. rutabaga
6 medium size carrots
115 gr. / 4 oz. white cabbage
Icelandic sea salt flakes (to taste)
White pepper (to taste)
2-3 leaves of dried lovage (parsley)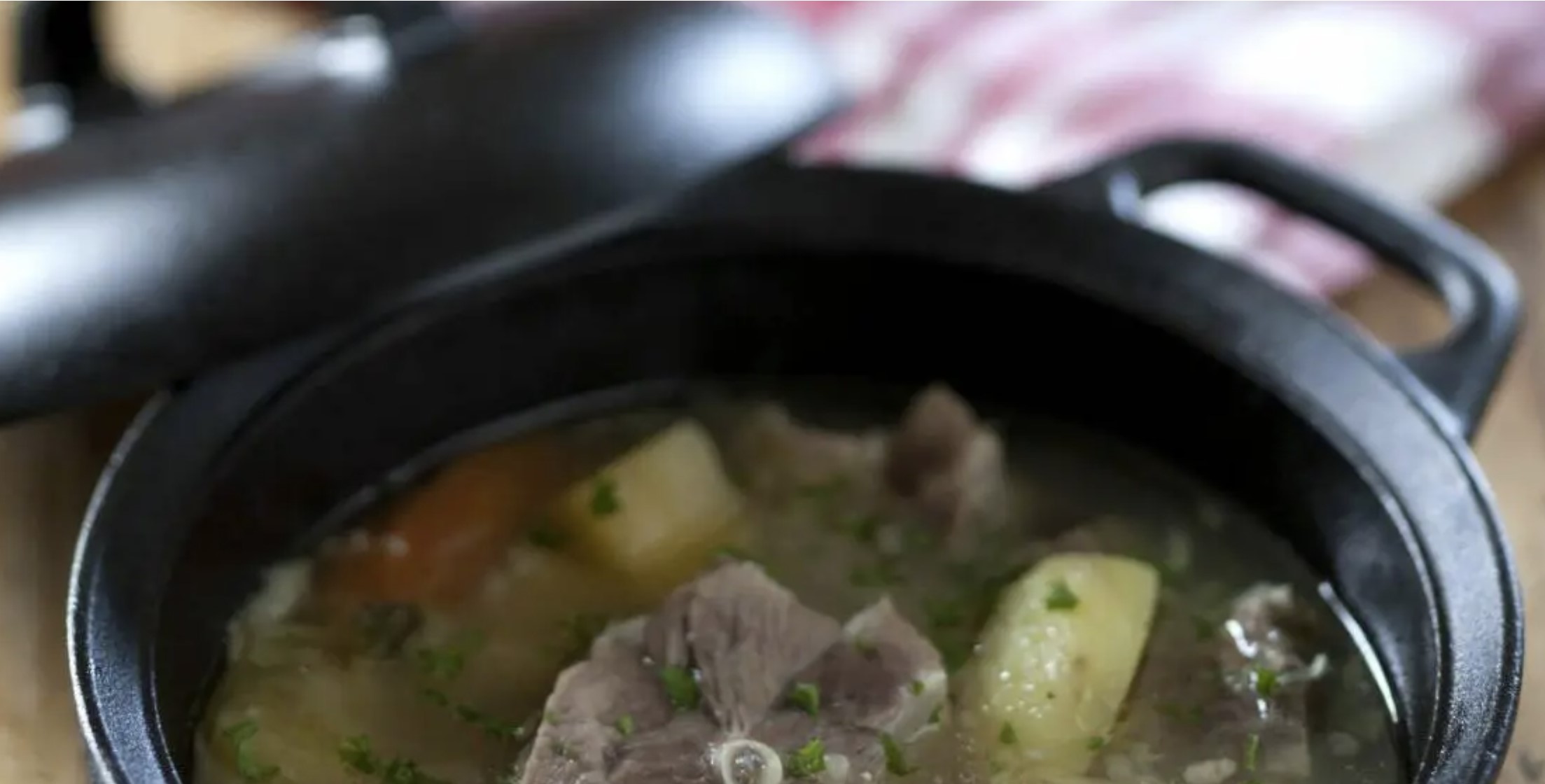 Place the lamb and water in a pot and bring to a boil on medium heat. Start prepping the vegetables by peeling and cutting the potatoes, rutabaga, carrots and cabbage. A rustic cut works just fine in this case.
When boiling point is reached start skimming for fat and any froth that rises to the surface. Continue skimming 2-3 times for the first 20 minutes of cooking, keeping the medium heat. Add the potatoes, barley and carrots and cook for 10 minutes. Add the cabbage, rutabaga and lovage (parsley) and continue cooking for 30 minutes. Season with salt and pepper to taste.
Find more Icelandic lamb recipes
Photos and recipe are courtesy of Icelandic Lamb©