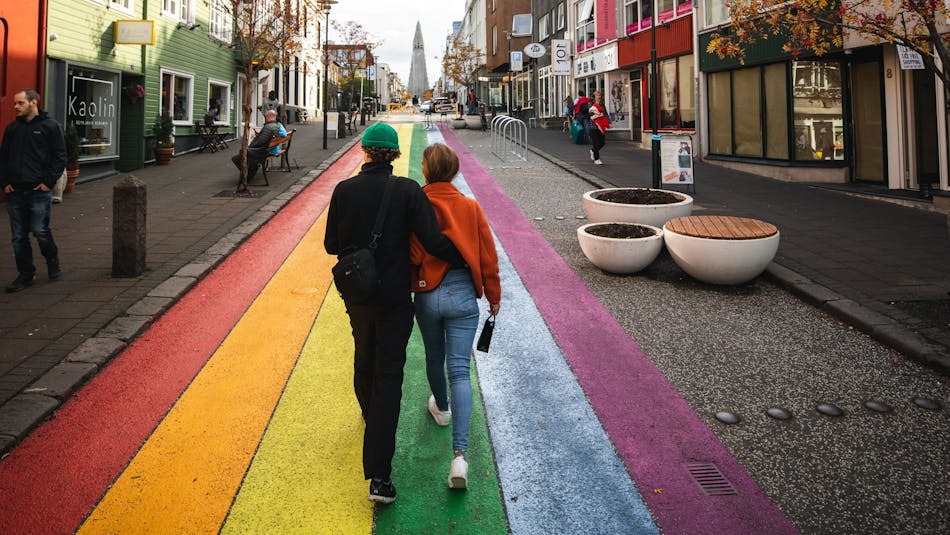 Striving toward an equal society
Annually the World Economic Forum publishes its global index of gender equality. As a progressive, modern, and welfare society, Iceland has topped the list since 2009. Although the accolades are appreciated, what matters are the steps Iceland took and is still taking to promote balance and fairness across society. While a Ph.D. thesis could probably be written on the topic—and Iceland is certainly not perfect—this article will introduce some of the essentials that worked here.
One of the most significant factors concerning gender equality in Iceland is 12 months (recently extended from 10 months) of

paid maternity and paternity leave

. Each parent receives six months of paid leave, with one month transferable between the parents. Extended parental leave encourages both parents to fulfill their family obligations with their little ones, increases employment, and helps equalize labor market opportunities. 
State-subsidized childcare is available to all children from the age of one. The cost is reduced at age two when children attend kindergarten/preschool through age six, when most children enter first grade. From first grade through university, education is free in Iceland—excluding minimal registration costs during university. 
In 2017, the Icelandic Government instituted

Equal Pay Certification

for better wage transparency under the Gender Equality Act. Workplaces with more than 25 employees must prove that they pay their employees the same wage for the same job without discriminating based on sex or facing steep penalties. The law will be fully in force in 2022. We believe this legislation is unique worldwide, and "opening the books" is a fundamental step toward full equality in the workplace.
The COVID-19 pandemic revealed many gender inequalities around the world. Women overwhelmingly felt the burden of the pandemic when the world seemingly ground to a halt. Instead of working, many women disproportionately assumed the roles of teacher, health-care provider, and full-time chef, to name a few. In collaboration with health officials, Iceland's Prime Minister, Katrín Jakobsdóttir, worked extremely hard to keep schools open for children under 16 during the pandemic. They knew all too well the effect it would have on women in the workplace. As Jakobsdóttir pointed out in an interview with

NBC television

in March 2021, "I think if there's one lesson that we can derive from this pandemic, it is the importance of women's work around the world, in the health sector, and in the welfare systems."