Step back to a time of long boats, turf houses, and swords while immersing yourself in Icelandic history at the annual Viking Festival in Hafnarfjörður just outside Reykjavík.
As Iceland's most prominent and longest-running Viking festival, you're in for an unforgettable experience. Held every year since 1995, the festival takes place over four days during the second weekend in June. In 2018, the festival was moved to its current location, Víðistaðatún Park, which accommodates larger crowds.
At the festival, explore the intricate Middle Ages market and peruse the unique wares sold by the Vikings themselves, including leather goods, fur, silver jewelry, swords, and bone horns. Delight slowly roasted lamb, merriment, the telling of sagas, and battle reenactments that showcase ancient Viking life.
The festival is hosted by Rimmugýgur, the largest Viking club in Iceland, with around 200 members, 60 of whom engage in the reenactment fights. Named after the axe Rimmugýgur made famous in Njáll's Saga, this festival is a jewel in the crown of the Icelandic Sagas.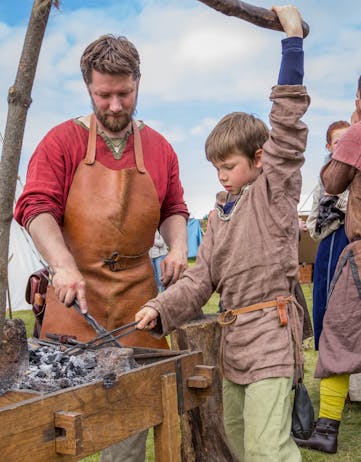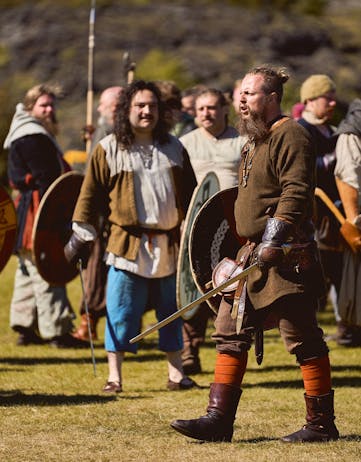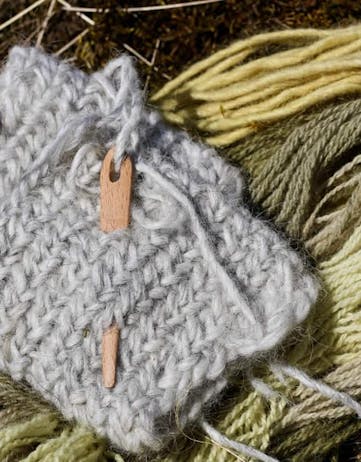 (L to R) A young blacksmith apprentice pumps the bellows, a Viking sword battle, and traditional Viking woolen and knitting techniques at the Hafnarfjörður Viking Festival. Photos: Rimmugýgur/Þorsteinn R. Ingólfsson