On November 16, join us for a virtual book talk on the new fiction anthology The Book of Reykjavik: A City in Short Fiction, out November 11 from Comma Press! Authors Kristín Eiríksdóttir & Björn Halldórsson and translator Larissa Kyzer will discuss the novel and its translation, as well as the themes explored in the book, with moderator Halla Þórlaug Óskarsdóttir.
Iceland is a land of stories; from the epic sagas of its mythic past, to its claim today of being home to more writers, more published books and more avid readers, per head, than anywhere in the world. As its capital (and indeed only city), Reykjavik has long been an inspiration for these stories. But as this collection demonstrates, this fishing-village-turned-metropolis at the farthest fringe of Europe has been both revered and reviled by Icelanders over the years. The tension between the city and the surrounding countryside, its rural past and urban present, weaves its way through The Book of Reykjavik, forming an outline of a fragmented city marked by both contradiction and creativity.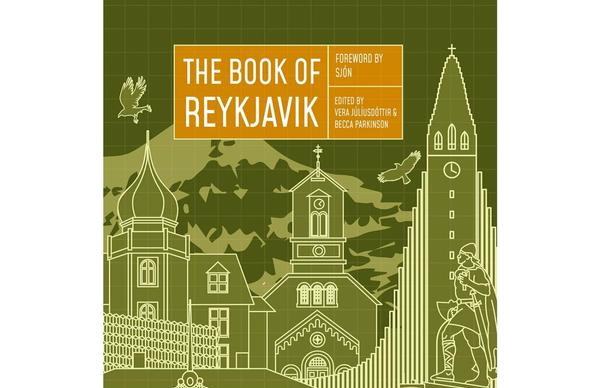 Edited by Becca Parkinson & Vera Juliusdottir and featuring stories by Friðgeir Einarsson, Kristín Eiríksdóttir, Þórarinn Eldjárn, Einar Már Guðmundsson, Björn Halldórsson, Fríða Ísberg, Auður Jónsdóttir, Guðrún Eva Mínervudóttir, Andri Snær Magnason & Ágúst Borgþór Sverrisson, as well as an introduction by award-winning Icelandic author Sjón, The Book of Reykjavik has been hailed as "a fine anthology of tales that illuminate the character of the city, urban identity, the complications of life, dysfunctional relationships, second beginnings, looking for love and the impressions of the past" (NB Magazine).
This event will take place as a Zoom webinar; please ask questions in the chat or send them in advance to info@amscan.org.
Registration is required; please sign up at the link below.
Webinar registration