Eaton DC, Crystal Room, 1201 K Street NW, Washington, DC, 20005
Taste of Iceland Washington, DC
66°North Presents: Inspiring Female Exploration with Ása Steinars
Join 66°North Brand Ambassador, Icelandic adventurer, and content creator Ása Steinars for a fireside chat.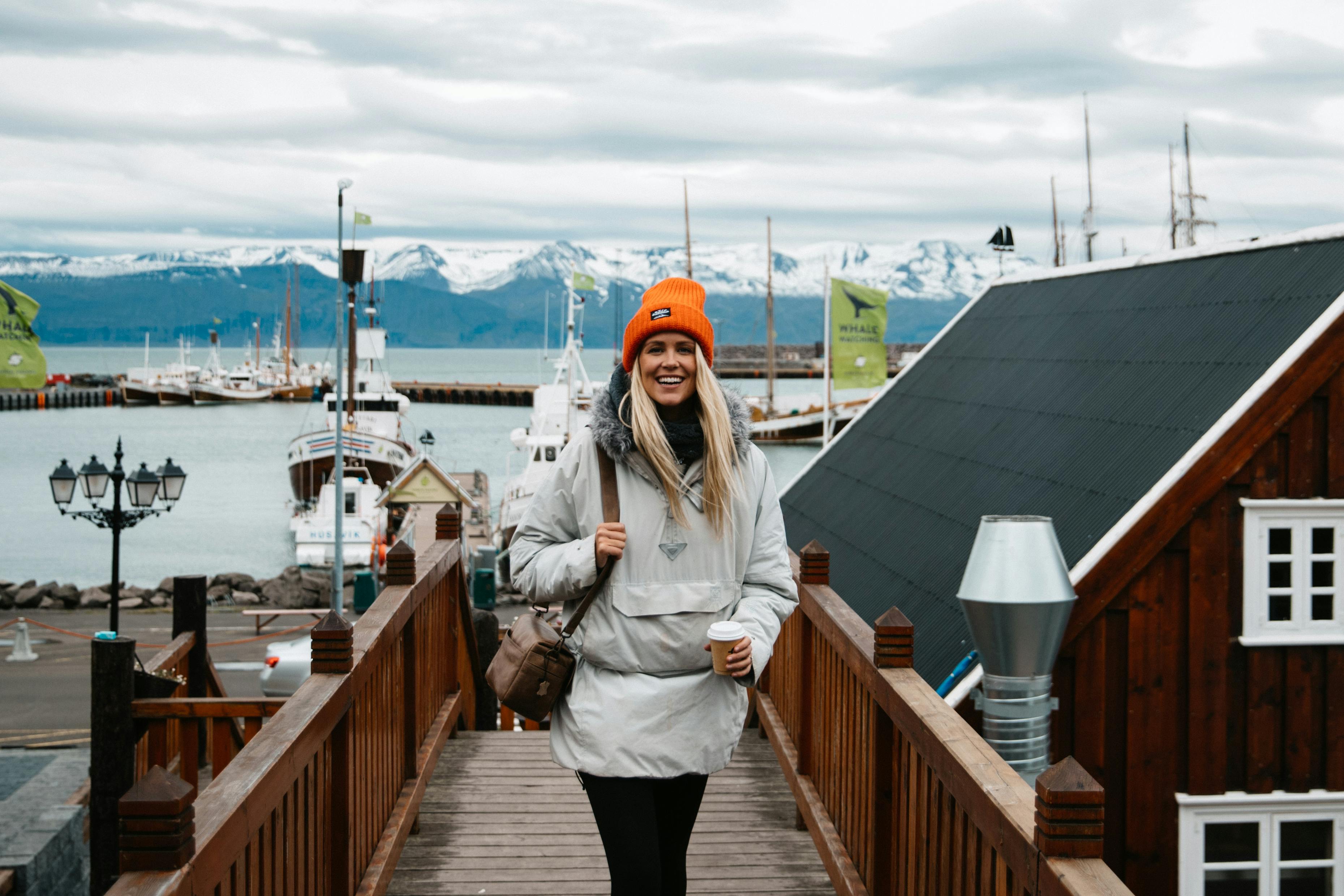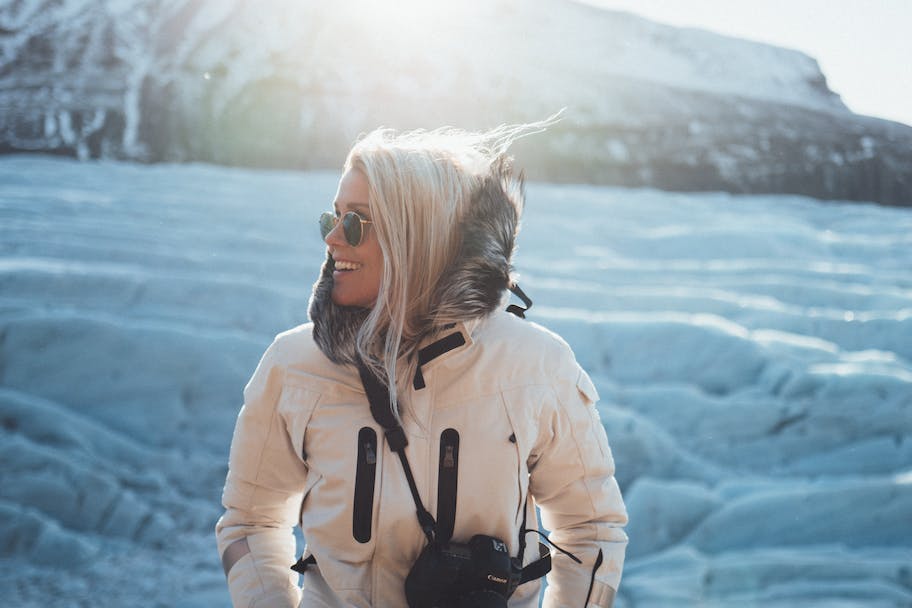 Behind the scenery with Ása Steinars
Join 66°North Brand Ambassador, Icelandic adventurer, and content creator Ása Steinars for a fireside chat at the Eaton's Beverly Snow ballroom. In her talk, "Inspiring Female Exploration: How Ása Steinars encourages others to connect with nature and adventure," Ása will speak about her connection with nature and the thrills—and challenges—of living an "adventure lifestyle" year-round in Iceland while showcasing a collection of her work. She will share magical moments from Iceland and discuss how she has become an influential figure in the photography and exploration world. She will share her experiences traveling around Iceland and how they shaped her identity and career. She will discuss how she has used social media to share her work and inspire others to pursue their dreams. She will also discuss her success in becoming a sought-after photographer and drone pilot, shooting for well-known brands.
Unclaimed tickets will be given away on a first-come, first-served basis, on location 30 minutes before each event.
Ása Steinars
66°North Brand Ambassador, Icelandic adventurer, and content creator
Ása Steinars
Ása Steinars is a renowned photographer, explorer, and entrepreneur from Iceland. Her passion for travel has inspired her to visit and explore some of the most beautiful and remote regions of her native island. As a photographer, Ása captures the raw beauty of the Icelandic landscape, making her work stand out from the rest. Publications such as Vogue, Lonely Planet, and other world-renowned brands such as 66°North have featured her images. 
An avid adventurer, Ása is well-known for exploring all over Iceland, from free-diving in glacial lakes to skiing peaks in remote fjords. Her work has gained an impressive following of over a million fans on social media, who are captivated by her breathtaking photographs and inspiring stories.
Ása grew up in North Iceland, surrounded by extreme landscapes and constantly shifting weather. She profoundly respects nature and its forces. Ása is happiest with her boots on and outdoors, exploring and discovering new challenges and perspectives. Her lifestyle is built around adventure and capturing the moment in a niche industry that too often lacks representation of women. You'll find Ása out skiing, hiking, and swimming across Iceland—a creative force with a camera in hand. Her passion has led to her launching her own business, which focuses on campervan adventure travel in Iceland. She also hosts photography workshops and tours, which allow her to share her knowledge and inspire others to explore the outdoors and start creating.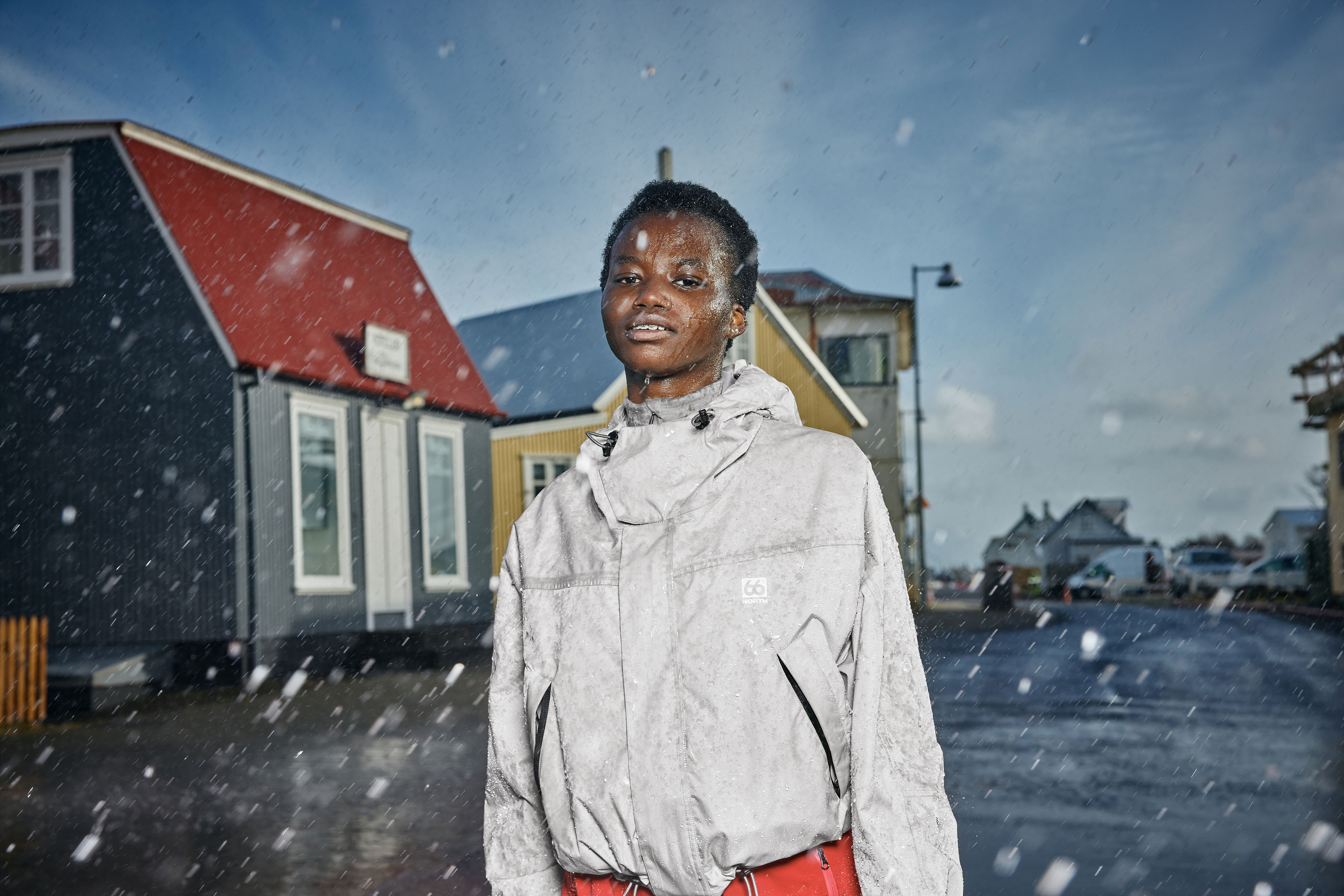 66°North – Keeping Iceland warm since 1926
66°North is an Icelandic outerwear company creating multipurpose pieces for everyday use, made to last since 1926. The brand originally produced garments to keep Icelandic fishermen and coastguard sailors warm and still do to this day. Iceland has a spirit of people living an extraordinary, everyday life connected to nature and meeting impossible challenges with optimism, joy, and humour. 66°North brings the power and beauty of the North to the world through its products.
Through a holistic approach to circularity, 66°North is a certified B Corporation, carbon neutral business with a mission to minimise harm, mitigate its impact, and make a net positive impact on the world.