Scandinavia House, Victor Borge Hall, 58 Park Ave, New York, NY 10016
Taste of Iceland in New York
My Father's Library, Hyena Called Yesterday, and Tunglið Publishing
Icelandic writers Ásta Fanney and Ragnar Helgi will present their new works in a special literary event at Scandinavia House moderated by John Freeman.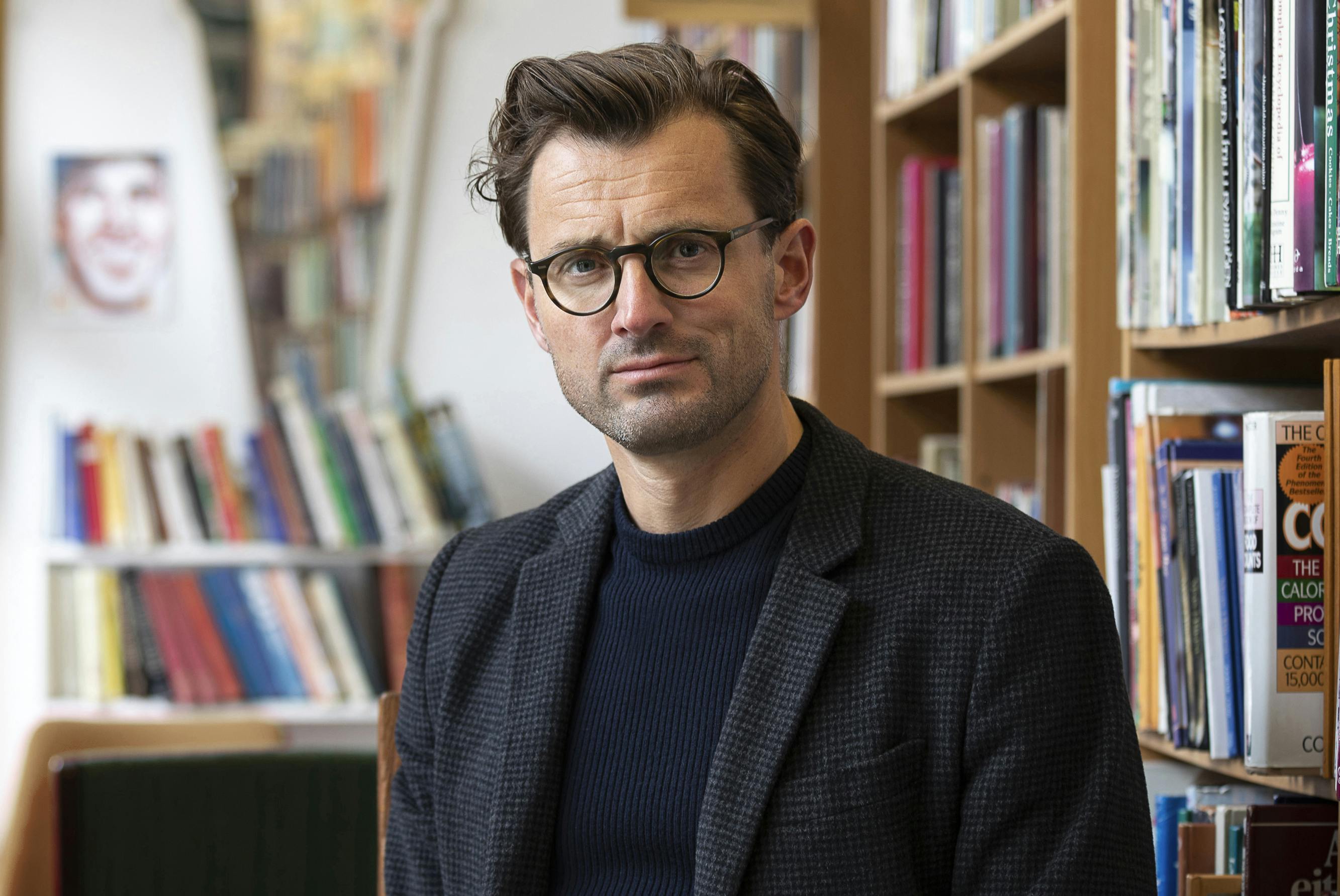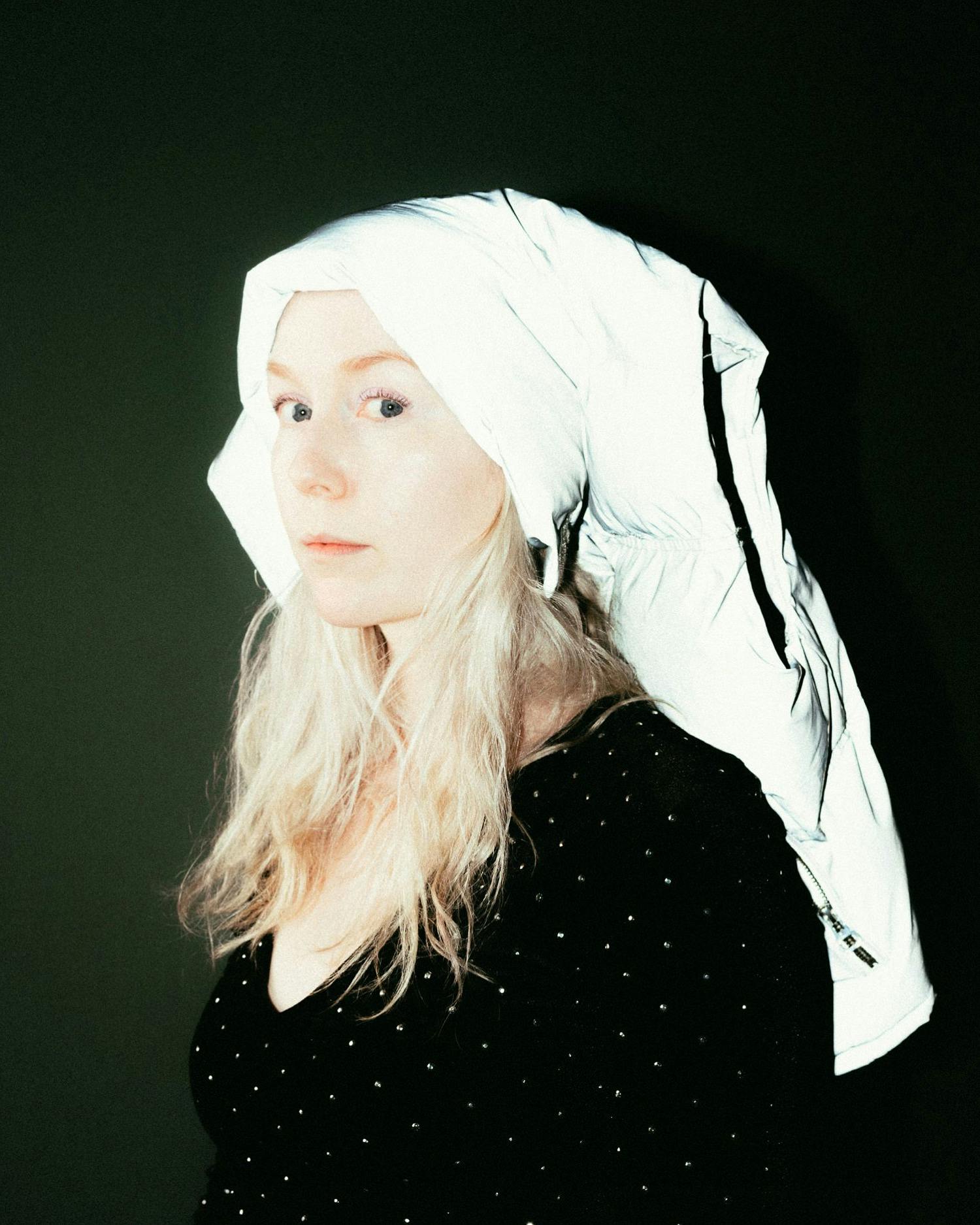 On May 13 at 2 PM, writers Ásta Fanney Sigurðardóttir and Ragnar Helgi Ólafsson will present their forthcoming books, Hyena Called Yesterday and My Father's Library – A Requiem at Scandinavia House in an event moderated by John Freeman. Ragnar Helgi will try—and probably fail—to explain the aesthetic principles and the mysterious business model that guide the workings of his publishing house Tunglið Forlag (translates as The Moon Publishing Company). The company is publishing the two books, along with Raw Salon Sitcom, by Anne Carson, during this special three-book launch event in Williamsburg on Saturday evening. Ragnar will also attempt to justify why Tunglið Forlag felt the need to plan a world tour on its tenth anniversary and why he sometimes burns unsold copies of his books. 
ÁSTA FANNEY SIGURÐARDÓTTIR
Ásta is a poet, visual artist, and musician based in Reykjavík. She is considered one of Iceland's most innovative poetry performers and has toured worldwide, exercising her unique poetic stagecraft. Her latest poetry collection, Eilífðarnón, was published in Iceland in 2019 and appeared in English as  Forevernoon in 2022. She received the Kópavogur-poetry prize and, in 2021, was nominated to Le prix international de littérature Bernard Heidsieck–Centre Pompidou.
RAGNAR HELGI ÓLAFSSON
Ragnar is a writer/visual artist and the author of eight books of poetry and fiction. Ragnar received the Tómas Guðmundsson-Poetry-Prize and was nominated twice for the Icelandic Literary Prize. There have been exhibitions of his visual art and performances in Europe and America. His books have been translated into French and German. Last February, Ragnar's poetry collection, Laus blöð, was nominated for The Nordic Council Literature Prize. Ragnar also serves as Editor-in-Chief of Reykjavik-based Tunglið Publishing.
JOHN FREEMAN 
John is the founder of the literary annual Freeman's and executive editor at Alfred A. Knopf. He is also the author and editor of a dozen books, including Tales of Two Planets, an anthology about the global climate crisis and inequality; Dictionary of the Undoing, a book-length essay about language and reality; and Wind, Trees, a collection of poems. His work has appeared in The New Yorker, The Paris Review, and Zyzzyva, and been translated into over twenty languages. He lives in New York City, from where he hosts The California Book Club, a monthly discussion of a new classic in Golden State writing held over Zoom.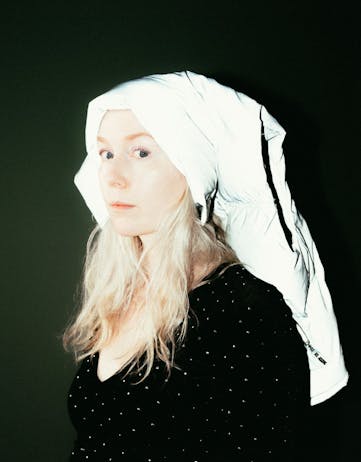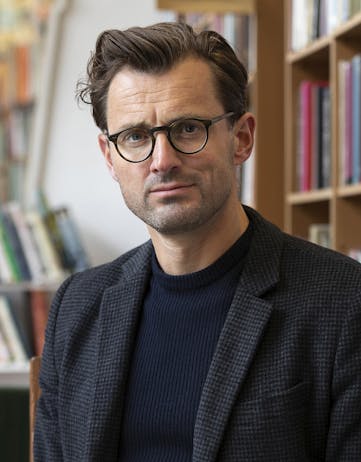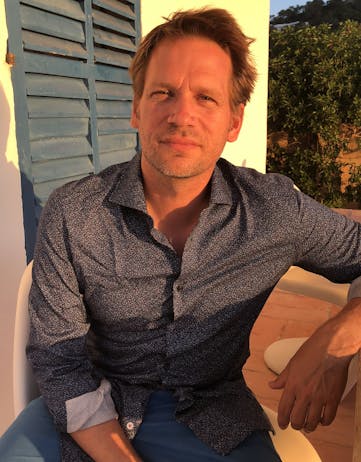 ABOUT THE BOOK: MY FATHER'S LIBRARY – A REQUIEM
On the eighth anniversary of his father's death, it falls to writer Ragnar to sort through more than 5,000 volumes accumulated by his book-publisher father during his lifetime. During this process, Ragnar meditates on the relationship between fathers and sons, on memory, typography, page layout, the nature of jokes, bookbinding, gilding, local Icelandic lore, the music of Händel, the elfish hidden people of  Iceland's hinterlands, the disappearance of the books as objects, his divorce, and how things fall apart. My father's library is prose written in the spirit of poetry, a graceful, melancholy, and amusing account of changing values and ways of being, which profoundly affects the reader through the power of style and sincerity.
"Bliss and chills. I've never come across such a book before. Full of beauty, confusion, grief, death, and resurrection. A requiem for the book and for the poet's father." – Ragnar Kjartansson.
"A sacrament for bibliophiles. Here, the bibliomane's heart is dissected with unique warmth, precision, and understanding." – Silja Aðalsteinsdóttir.
"The book of the year for me; full of wisdom and humor, so fertile. Sublime and unclassifiable. This book is all good." – Þorgeir Tryggvason, Kiljan RÚV.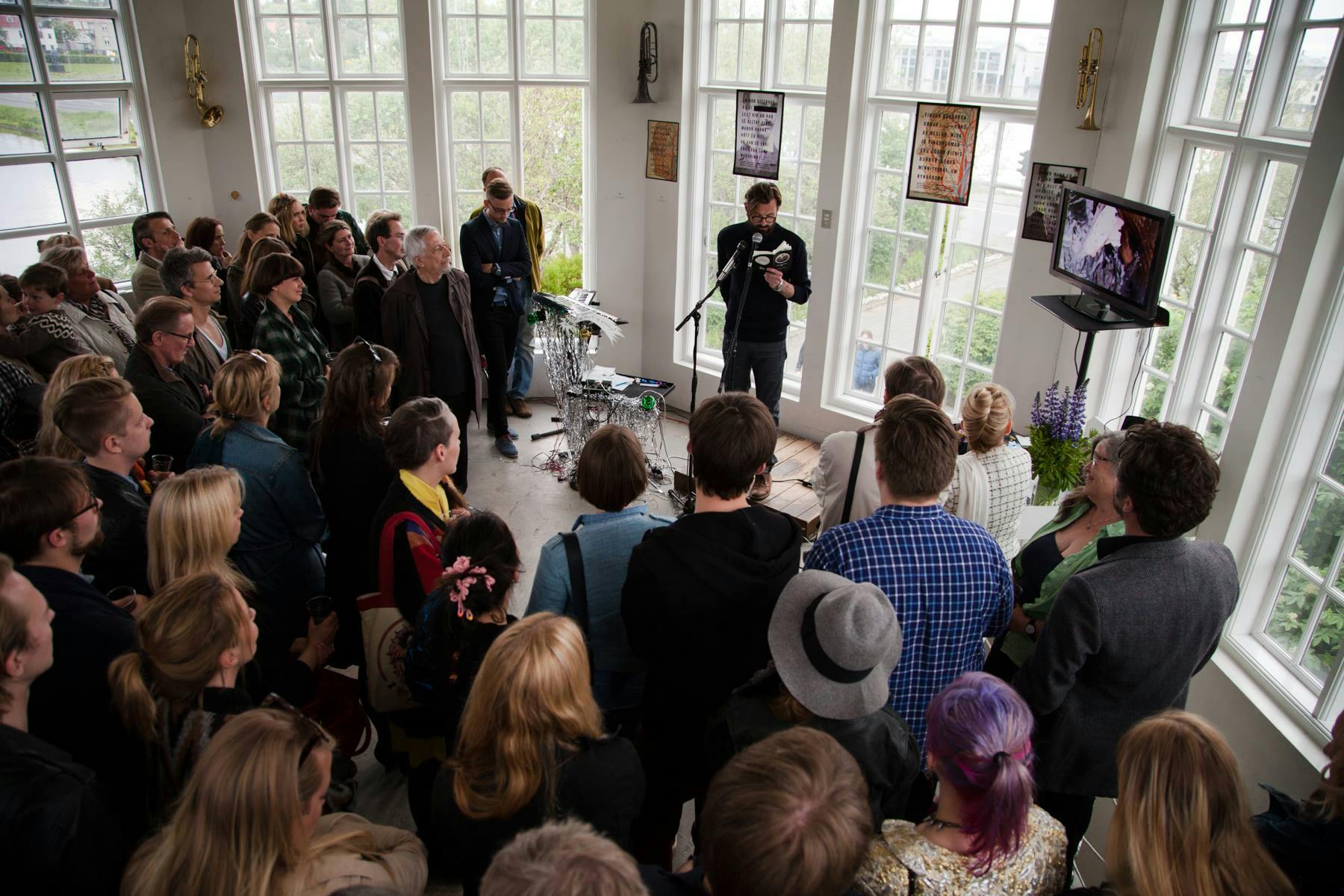 ABOUT THE BOOK: HYENA CALLED YESTERDAY
In a spin-off from Ásta's most recent book Forevernoon (Partus Press, 2022), the Hyena called Yesterday, at last, takes center stage. Is it a sweet dream, a doomsday fairytale, a collection of poems that carelessly swirl language into abstraction, or a libretto of an unstaged dramatic musical? It is hard to say. The only thing we can say for sure is that "Moonlight is milk for night cats."
"Ásta Fanney's atmospheric voice is a beguiling mix of avant-garde innovation and surreal tenderness, and her focus and the potential connection between the non-human world and supernatural realities feels fresh and arresting."
– The Guardian (about Forevernoon)
"Forevernoon is an instant classic of the Icelandic avant-garde. If the Icelandic poetry scene were a deck of cards, Ásta would be the ace of spades." 
– Eiríkur Örn Norðdahl 
Ásta Fanney Sigurðardóttir

Ragnar Helgi Ólafsson

John Freeman