Vecchia Lanterna, St.-Anna-Straße 31, 80538 München, Germany
Taste of Iceland München
Icelandic Menu at Vecchia Lanterna
Vecchia Lanterna's owner and head Chef Tonino, in collaboration with Icelandic Chef Jakob Zarioh Baldvinsson, will prepare a pop-up menu inspired by Icelandic ingredients and flavors.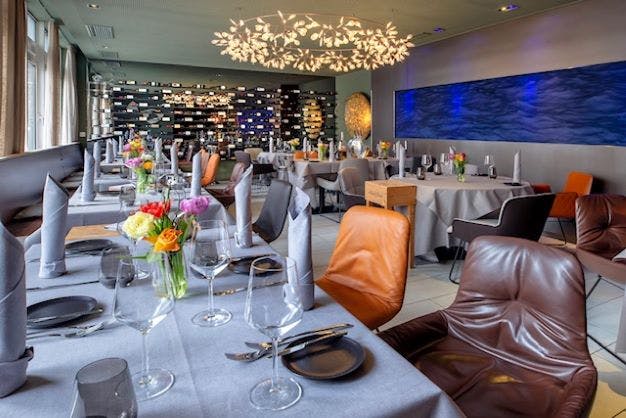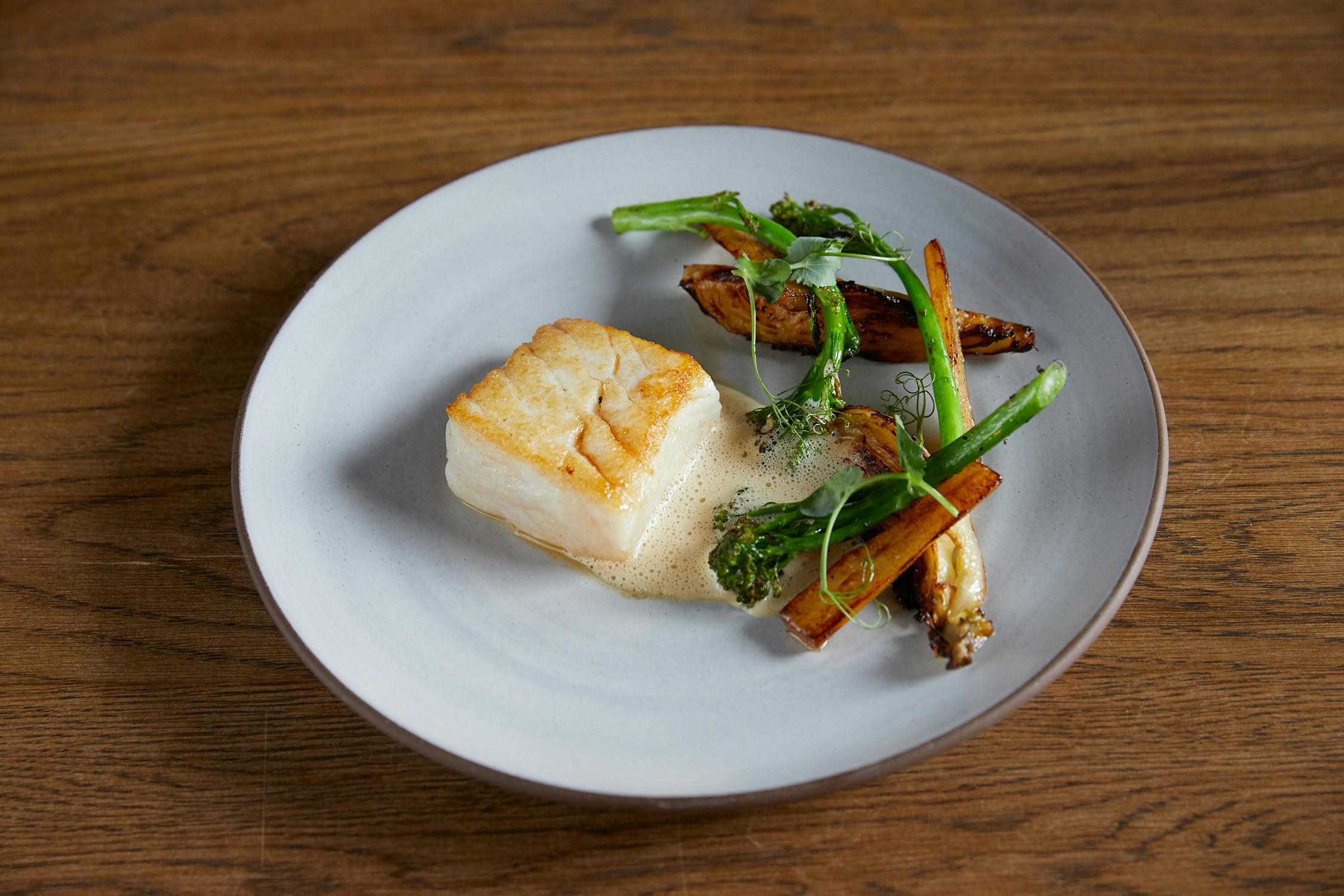 Enjoy an Icelandic culinary experience at Vecchia Lanterna hosted daily during June 22-24 from 18:00.
Tonio, head chef and owner at Vecchia Lanterna will prepare a pop-up menu inspired by Icelandic ingredients and flavors in collaboration with Sumac Restaurant's head Chef Jakob Zarioh Baldvinsson.
The Menu
The four-course prix-fixe menu is €80 per guest.
1st course

Traditional Icelandic smoked salmon, Icelandic rye bread, butter, and Ísey skyr

2nd course

Icelandic cod, gnocchi, sea truffles, and mussel broth

3rd course

Icelandic lamb fillet with turnips, schmalz sauce, whey glazed carrots, pak choi, Iceland-grown wasabi

4th course

Blueberry and arctic thyme sorbet, and oats
Icelandic Menu at Vecchia Lanterna
Vecchia Lanterna is an Italian gastronomic oasis nestled in the heart of Munich. The refined menu, characterized by Chef Tonino's creative and elegant preparation of traditionally inspired Italian dishes and a vast wine selection, makes Vecchia Lanterna a must-visit destination for those seeking an unforgettable and delightful gastronomical adventure.
Chef Antonino "Tonio" Denami

Vecchia Lanterna Owner & Head Chef

Jakob Zarioh Baldvinsson

Head Chef, Sumac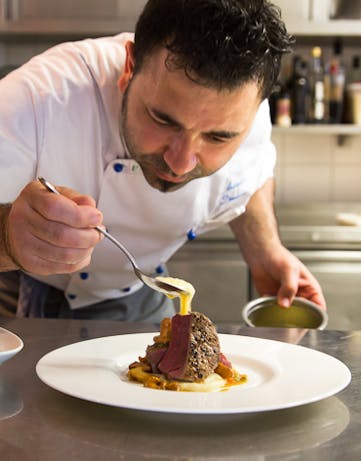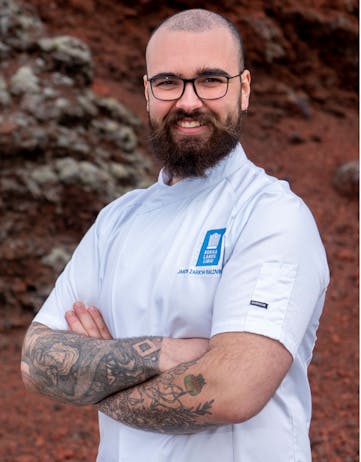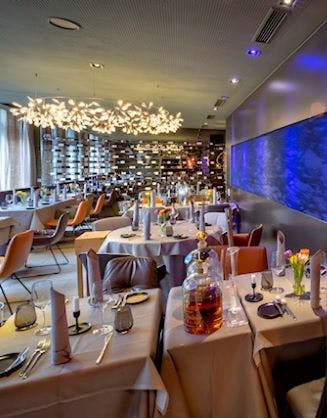 Meet the chefs
Tonio Denami, head chef and owner of Vecchia Lantern
If you are looking for a truly enchanting dining experience, then Vecchia Lanterna should top of your list. The restaurant's owners, Mirka Otta and Antonio "Tonio" Denami have spent the last ten years perfecting their craft and bringing the true essence of Italian cuisine to the Bavarian capital. Chef Tonino's menu is a work of art that elevates simple ingredients into truly sublime dishes, leaving even the most discerning foodie impressed and amazed. Each dish is expertly prepared and elegantly presented, showcasing the culinary creativity and mastery that the Italians are known for. But it's not just the food that will dazzle you, Vecchia Lanterna's ambiance is just as impressive. The modern design and stylish decor create a warm and inviting atmosphere that is perfect for a romantic date or a special occasion with friends. To complete the entire experience, the wine list is a treasure trove of carefully curated Italian and international wines that will perfectly complement your meal.
Jakob Zarioh Baldvinsson, Head Chef, Sumac in Reykjavík
Chef Jakob Zarioh Baldvinsson is a culinary mastermind who has truly captured the essence of his homeland, Iceland. From his early days in the kitchen, Jakob has elevated his craft to new heights, exploring his island home's unique flavors and ingredients. With his impressive resume, including leading the Icelandic National Culinary team to multiple gold medals at the Culinary Olympics in Stuttgart, it is no surprise that he has achieved such success with his own restaurant, Sumac. Located in downtown Reykjavik, Sumac has quickly become a destination for foodies seeking a truly unique and unforgettable dining experience. Specializing in reimagining North African cuisine with Icelandic twists and ingredients, Jakob and his team are creating adventurous and comforting food. The vibrant and colorful dishes are full of flavors and are a testament to Jakob's love of using fresh and local ingredients as often as possible. Sumac is a Michelin-recommended restaurant and is a testament to this remarkable chef's incredible talent and dedication and the team he works with.