Coohills, 1400 Wewatta Street, Denver, CO 80202
Taste of Iceland in Denver, CO.
Icelandic Menu at Coohills
Have a real taste of Iceland with some of the most beloved dishes from Blue Lagoon's Lava Restaurant.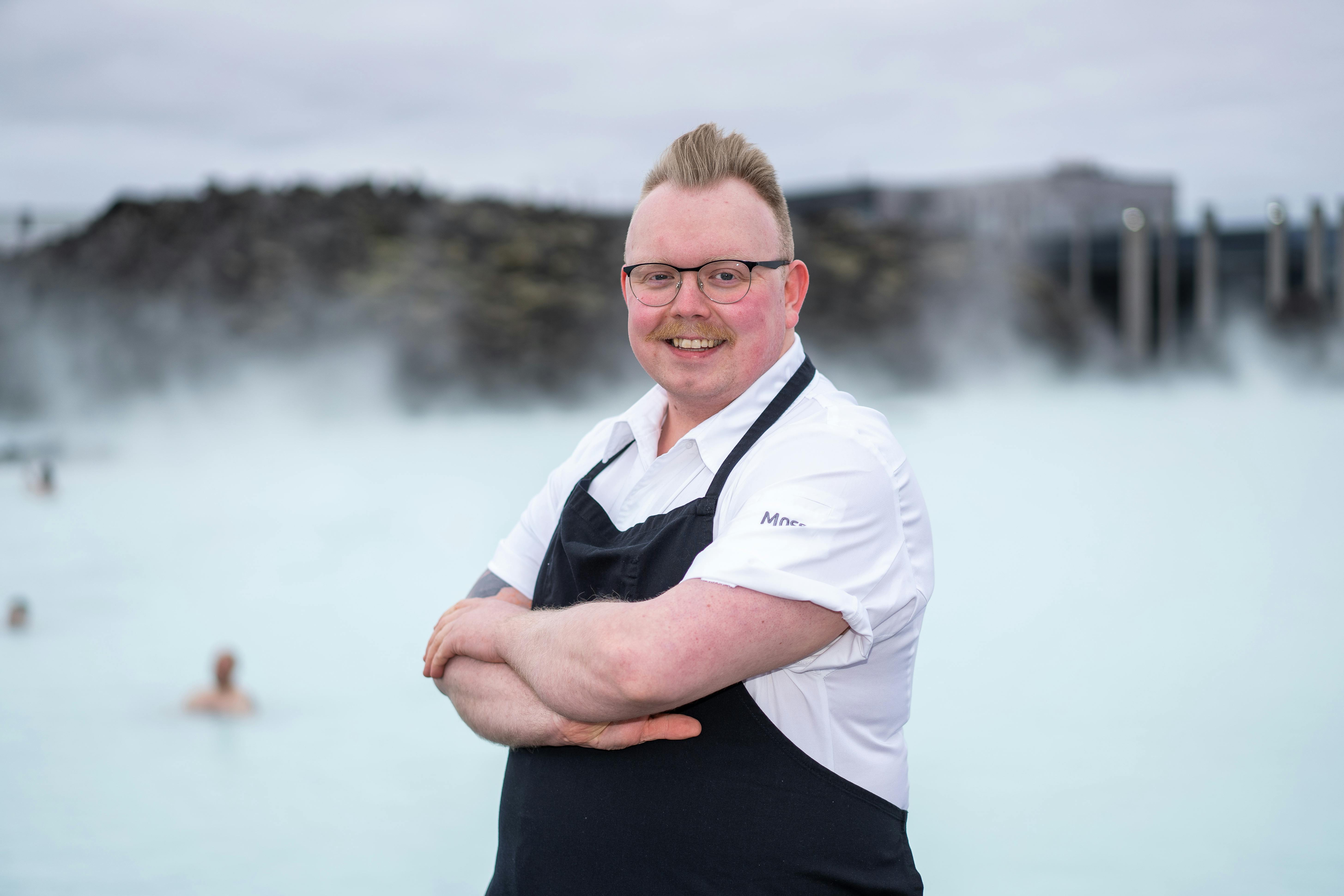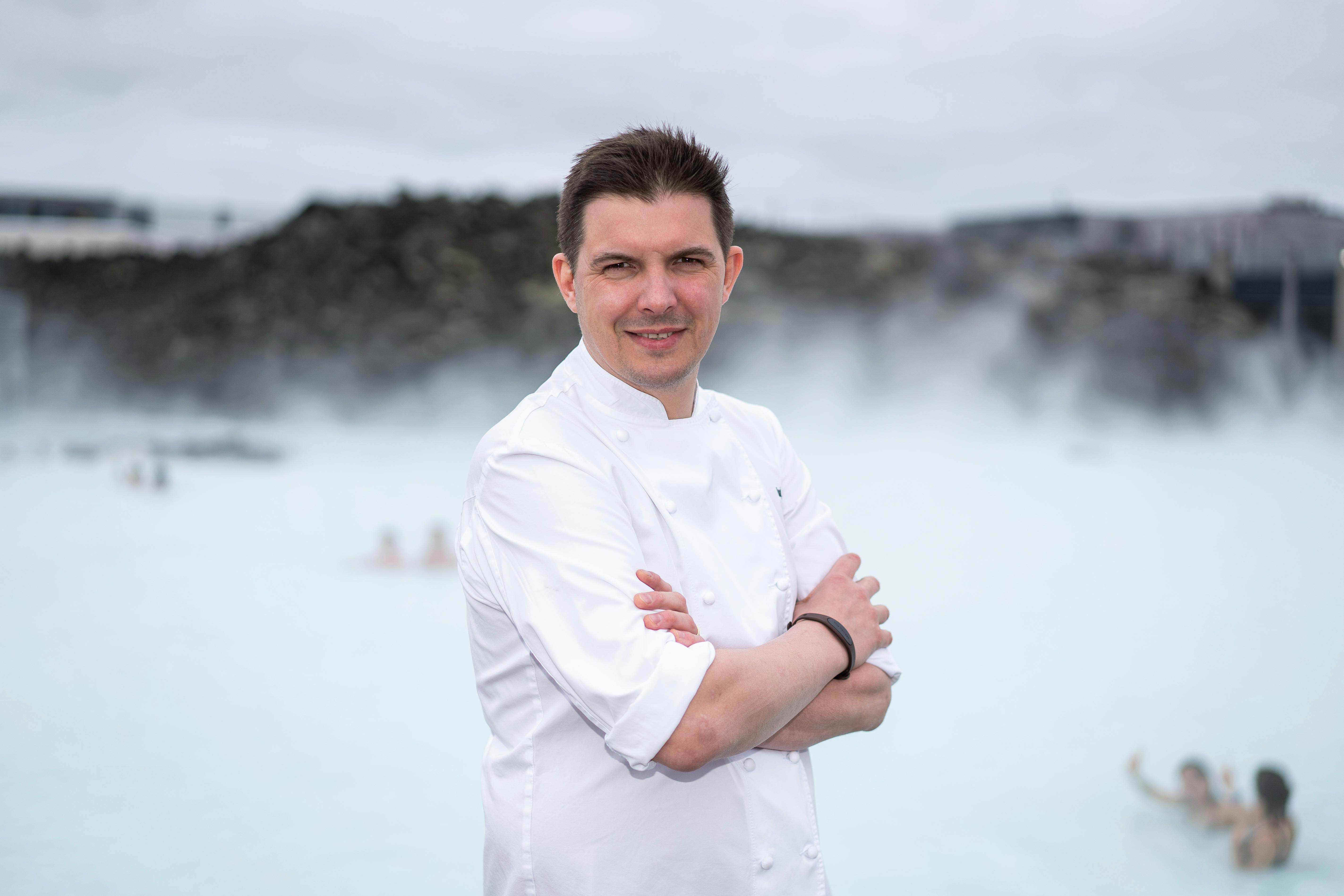 Enjoy an Icelandic Culinary Experience at Coohills
Hosted daily starting at 5 PM from May 12 -May 15 at Coohills, Icelandic Chef Ingi Thorarinn Fridriksson and Arnar Pall Sigrunarson with American Chef Tom Coohill will prepare a pop-up menu inspired by Blue Lagoon's Lava Restaurant.
The menu  
Arctic Char Icelandic wasabi, geothermal rye bread, cucumber, soya, skyr
Icelandic Cod Langoustine, tomato, barley
Icelandic Lamb White cabbage, caraway, carrots, mushroom sauce
Icelandic Provisions Skyr Liquorice, raspberries, mint, oat crumble
$130 with wine pairing, $80 without
The venue
Coohills Restaurant and Bar opened its doors to Denver's hip LoDo neighborhood in 2011. The restaurant's namesake husband-and-wife team, Tom and Diane Coohill, brought their complementary expertise together to create a unique and appealing dining experience reminiscent of that found in Europe, focusing on local, regional, and farm-fresh ingredients.
The comfortably elegant space allows diners to design their own experience. Whether they desire to pull a chair up to the inviting community table or a kitchen view of the Chef's Counter, tuck into an intimate space for two or more, or enjoy the outdoor terrace for a cocktail and small plates with an incomparable Rocky Mountain view—the choice is theirs.
Icelandair is offering you an exclusive Taste of Iceland deal with a $549 roundtrip fare from Denver to Iceland purchased between May 10th–20th. The travel period is valid from September 1st–December 15th!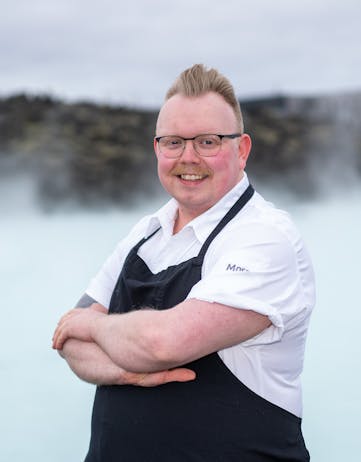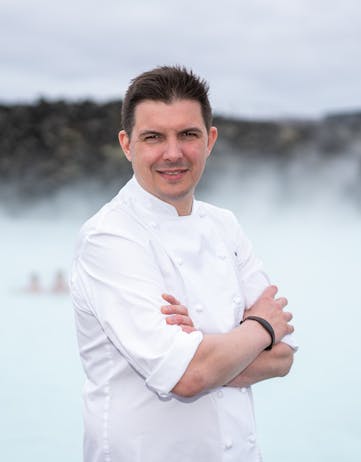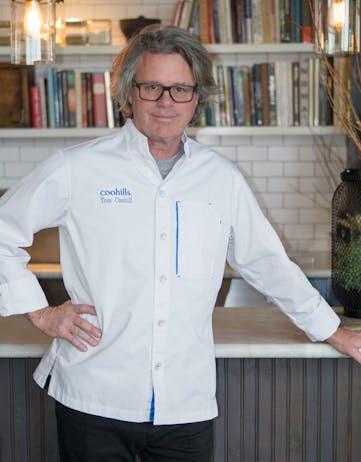 Meet the chefs
Arnar Pall Sigrunarson, Head Chef, Blue Lagoon Iceland
Hailing from Vestmannaeyjar, a small volcanic island on the south coast of Iceland, Chef Arnar Páll Sigrúnarson's culinary career started at the age of 18, when his passion for cooking started as a young child while assisting his grandmother and mother with Sunday dinners. A graduate of The Hospitality and Culinary School of Iceland, Chef Arnar Páll Sigrúnarson has been with Blue Lagoon Iceland since 2010 and has played an integral role on the culinary team. During his tenure, he has reimagined dishes at Lava Restaurant, the Blue Lagoon's signature restaurant, and served as head chef of the Michelin-recommended Moss Restaurant. As head chef of Blue Lagoon Iceland, he oversees the kitchens at Lava Restaurant, Spa Restaurant, Moss Restaurant, and the Blue Lagoon Café.
Throughout his career, Chef Arnar Páll Sigrúnarson has worked in the kitchens of Matur og Drykkur, a traditional Icelandic restaurant in Reykjavik; Slippurinn, a celebrated restaurant in Iceland's Westman Islands; Dragsholm Slot, a Relais & Chateaux Hotel in Hørve, Denmark; Mielcke & Hurtigkarl in The Royal Danish Horticultural Gardens; and Texture, the Michelin-starred restaurant in London.
Ingi Thorarinn Fridriksson, Director of Food & Beverage, Blue Lagoon Iceland
Over the last 12 years, Chef Ingi Þ. Friðriksson has worked his way through the Blue Lagoon kitchens and has held both the sous chef and head chef positions at Lava Restaurant. Before being promoted to Director of Food & Beverage, Friðriksson was the head chef of Blue Lagoon Iceland. In his current role, he oversees the daily operations for all of the Blue Lagoon's restaurants, ensuring the menus are always driven by seasonal and local Icelandic ingredients and cultivating a collaborative environment amongst the culinary team.
Tom Coohill, Chef-Owner of Coohills Restaurant
Chef Tom began his love affair with French cuisine at L'Auberge des Champs in Kentucky before training under master chefs at the Michelin Guide three-star L'Oustau de Baumanière in France, the Mobil five-star Le Francais in Illinois, and the fabled Ma Maison in Los Angeles. In 1992, he went on to open Ciboulette in Atlanta. This nationally acclaimed modern French restaurant was ranked in the top 10 by Condé Nast and in the top 25 nationwide by Esquire magazine.
Since bringing his expertise to Colorado, Chef Tom has been busy in the best culinary sense, hosting the Taste of Iceland in Denver, and serving as a guest chef at the 2014 Food & Fun Festival in Reykjavík Iceland. He has been a guest chef at the Crested Butte Wine & Food Festival and won multiple awards at the annual Beaujolais & Beyond Festival, including Best Appetizer in 2015 for his blue crab cake with a Champagne tarragon nage. In addition, Chef Tom is a regular participant in Aspen Food & Wine and the Telluride Wine Festival and is regularly part of the "Table at The Lodge Guest Chef Series" at The Stanley Hotel in Estes Park. In August 2017, Tom was a featured chef at the 10th annual Sabor Barranquilla gastronomic festival in Barranquilla, Colombia, where he demonstrated cooking techniques and participated in culinary forums using his recipes and the Colombian region's ingredients. 
Tom was also a key player in the 2017 Plate of Union Farm Bill Summit. He joined an elite group of chefs tasked with addressing the country's hunger issues through a series of conferences and meetings with members of Congress in Washington, D.C. The primary focus is revamping the food labeling system. 
Chef Tom also co-founded IKONIC Chef, a groundbreaking line of chef wear featuring chef coats specifically designed to address the singular needs of today's culinary professionals. IKONIC Chef uses high-performance, breathable, and moisture-wicking fabrics that mirror textiles available to elite athletes.
Ingi Thorarinn Fridriksson
Icelandic chef

Arnar Pall Sigrunarson
Icelandic chef

Tom Coohill
American chef