Hosted daily from 4:30 PM
Bistronomic, 840 N Wabash Ave, Chicago, IL 60611
Taste of Iceland in Chicago
Bistronomic hosts an Icelandic menu
Enjoy a taste of Iceland inspired by Chef Arnar Páll of the Blue Lagoon's Lava Restaurant and Chicago's Bistronomic Executive Chef Martial Noguier.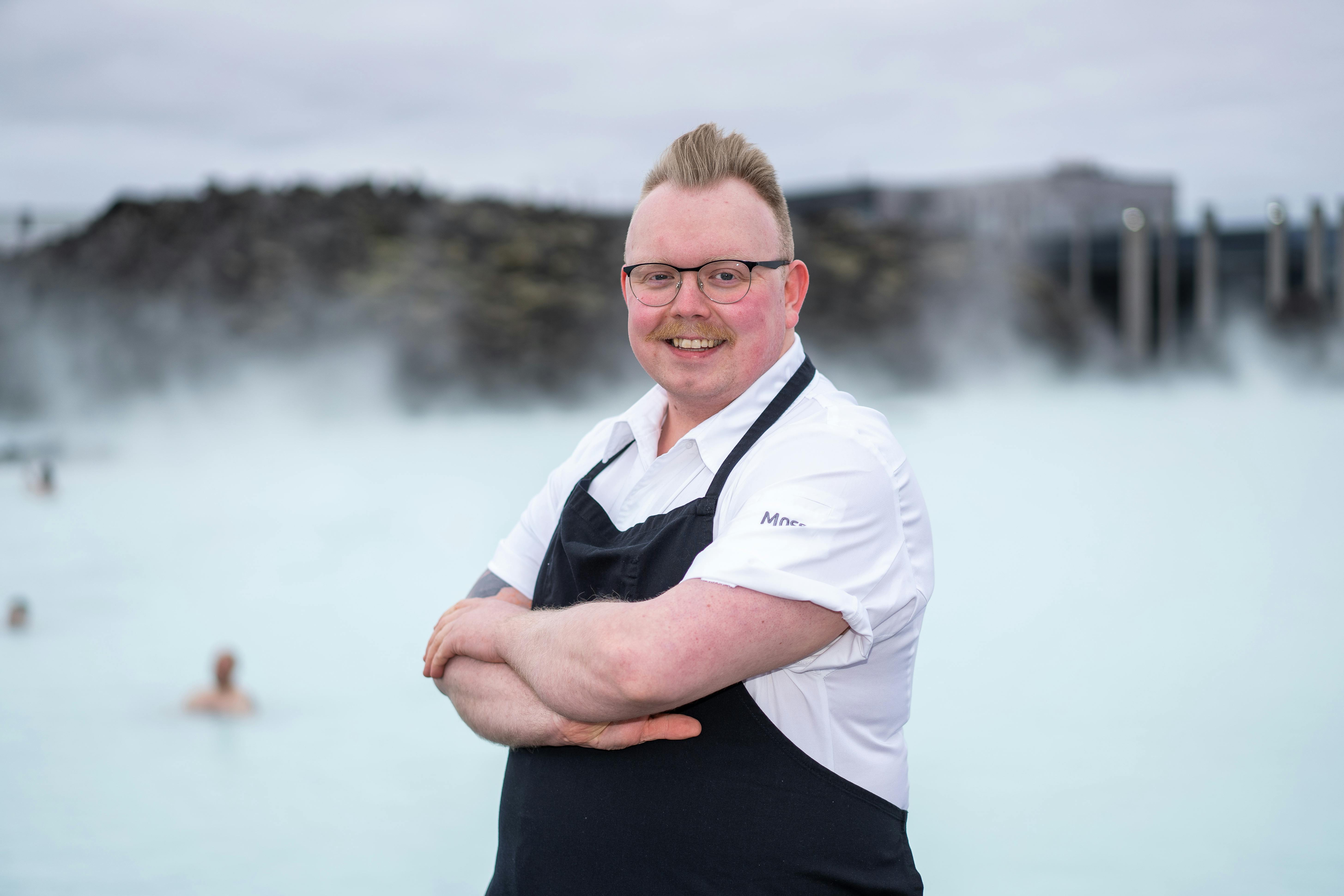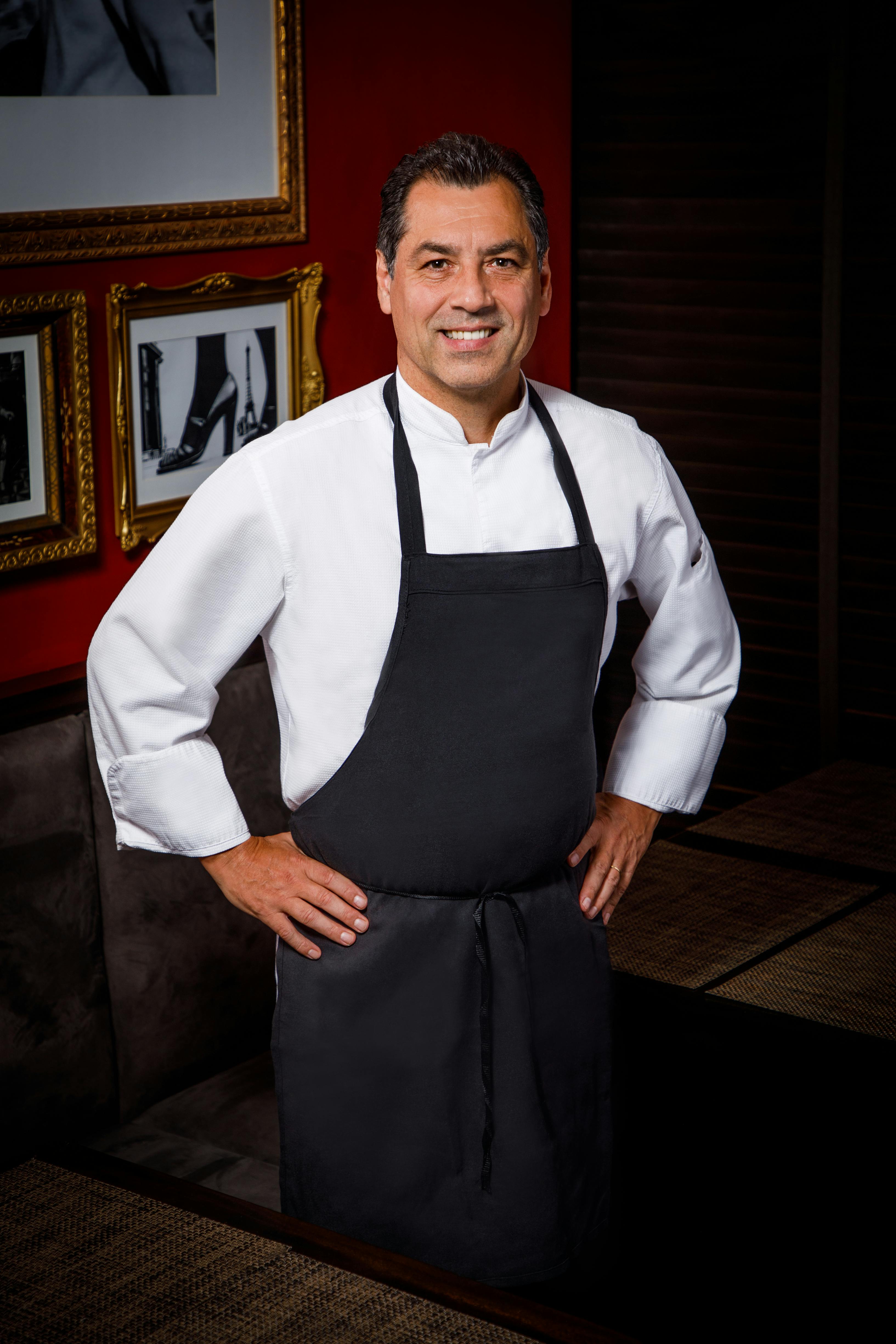 Enjoy an Icelandic Culinary Experience at Bistronomic
Have a real taste of Iceland with some of the most beloved dishes from Blue Lagoon's Lava Restaurant. Hosted daily starting at 4:30 PM from September 1 - 3 at Bistronomic, Icelandic Chefs Arnar Pall Sigrunarson with Chef Martial Noguier will prepare a pop-up menu inspired by Blue Lagoon's Lava Restaurant.

The Menu
Cod: Langoustine, avocado, brandade, lovage
Lamb: Rutabaga, mushroom, carrot
Skyr: Blueberries, Arctic thyme, oats
Arnar Pall Sigrunarson
Icelandic chef

Martial Noguier

Head Chef at Bistronomic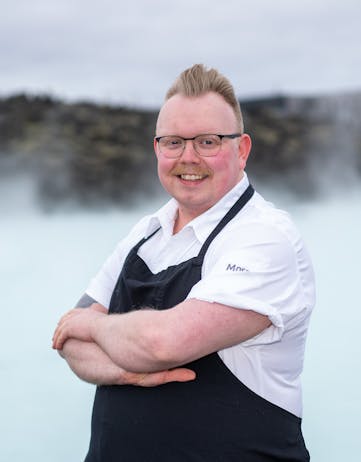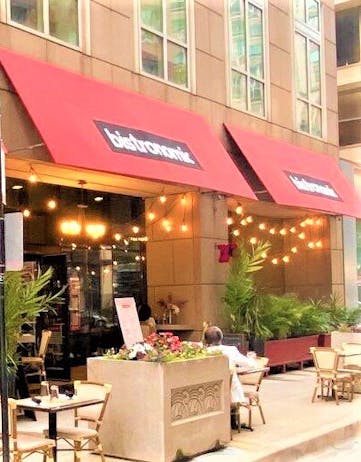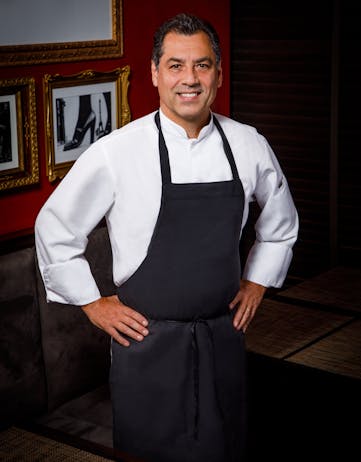 Meet the chefs
Arnar Pall Sigrunarson, Head Chef, Blue Lagoon Iceland
Hailing from Vestmannaeyjar, a small volcanic island on the south coast of Iceland, Chef Arnar Páll Sigrúnarson's culinary career started at 18, when his passion for cooking started as a young child while assisting his grandmother and mother with Sunday dinners. A graduate of The Hospitality and Culinary School of Iceland, Chef Arnar Páll Sigrúnarson has been with Blue Lagoon Iceland since 2010 and has played an integral role on the culinary team. During his tenure, he has reimagined dishes at Lava Restaurant, the Blue Lagoon's signature restaurant, and served as head chef of the Michelin-recommended Moss Restaurant. As head chef of Blue Lagoon Iceland, he oversees the kitchens at Lava Restaurant, Spa Restaurant, Moss Restaurant, and the Blue Lagoon Café.
Throughout his career, Chef Arnar Páll Sigrúnarson has worked in the kitchens of Matur og Drykkur, a traditional Icelandic restaurant in Reykjavik; Slippurinn, a celebrated restaurant in Iceland's Westman Islands; Dragsholm Slot, a Relais & Chateaux Hotel in Hørve, Denmark; Mielcke & Hurtigkarl in The Royal Danish Horticultural Gardens; and Texture, the Michelin-starred restaurant in London.
Martial Noguier, Bistronomic Executive Chef/Owner
Martial Noguier brings more than 30 years of refined and critically acclaimed culinary experience. Originally hailing from Paris, France, Chef Noguier worked for several highly respected French chefs such as Alain Ducasse, Jacques Maximin, Alain Passard, and Alain Dutournier before arriving in the United States. He gained experience while Executive Chef and Chef de Cuisine at prestigious hotels and fine-dining establishments including Chef Joachim Splichal's Patina, Chef Michel Richard's Citronelle and Citrus in California, and the Citronelle at the Latham Hotel in Washington D.C. He went on to serve as Executive Chef at the renowned luxury Jumby Bay Resort in Antigua. Subsequently, Chef Martial made Chicago his home.
The Restaurant
The restaurant, whose name is a combination of three words: bistro/gastronomy/economic, is Chef Martial Noguier's long-time dream come to fruition; to create a contemporary bistro that is both approachable and affordable. At Bistronomic, guests can enjoy modern cuisine rooted in French culture that showcases ingredients from Midwest farms. 
Bistronomic's delicious menu items – composed of seasonal, local, and sustainable ingredients – include expertly prepared items like Ahi Tuna Tartare, Housemade Country Pate, Organic Amish Chicken, and, of course, the Grilled Cheese Du Jour. The restaurant's chic, contemporary décor showcases vibrant creams, greys, and gold and architectural-themed accents. During the summer months, Bistronomic invites guests to dine al fresco on its stylish and luxurious patio, situated in the heart of Chicago's Gold Coast neighborhood.