2000 Massachusetts Ave, Cambridge MA
Taste of Iceland in Boston
Elemental Sound bath and snack bar
Rejuvenate yourself with an hour of inner peace and meditation with Jósa Goodlife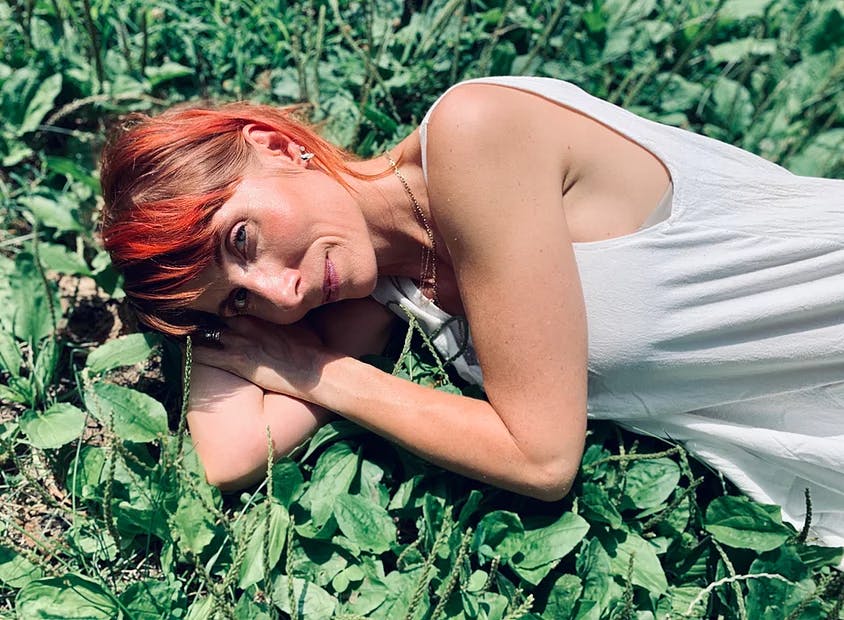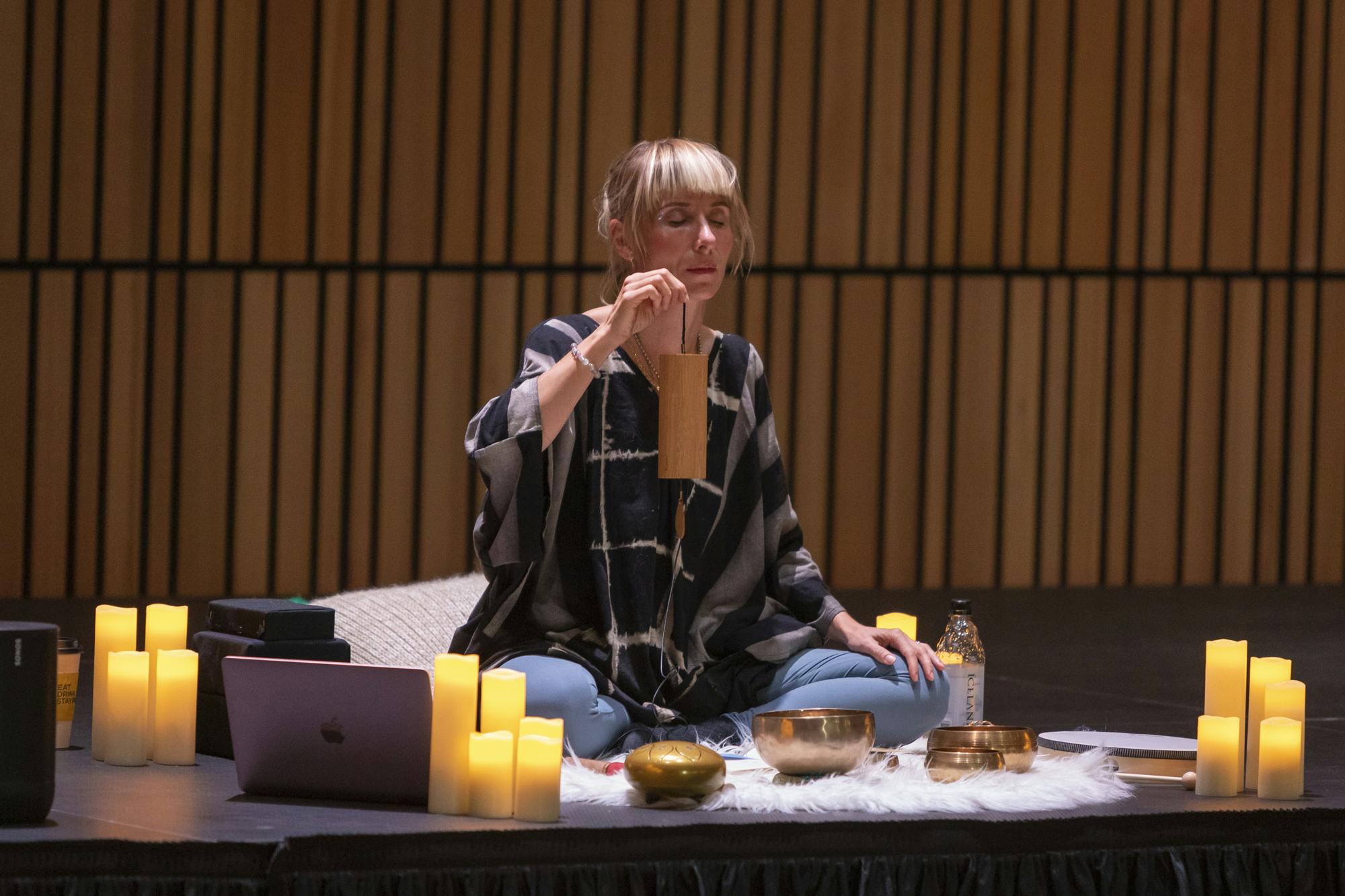 While it is hard to beat the real thing, the least we can do is bring some of Iceland's energy to you!
Sound Bath with Jósa Goodlife is a unique experience to align your energy balance. Jósa will gently guide you on a path of healing, self-development, and empowerment. Join Taste of Iceland and Jósa for an hour of inner peace and healing meditation. You will leave feeling rejuvenated and focused for the rest of your day.
Attendees will receive a yoga mat, courtesy of Icelandic Provisions, a facial towel, and skincare, from Blue Lagoon, a blanket, compliments of Icelandair and spring water from Icelandic Glacial.
Following the Sound Bath session at Down Under School of Yoga, participants can grab a fresh skyr from Icelandic Provisions. Skyr is a type of Icelandic yogurt high in protein and low in fat that has sustained Icelanders for nearly 1,000 years—and will undoubtedly give you the energy to get through the day! Icelandic Glacial water and oatmeal from Icelandair will also be available.
The Elemental Sound Bath and Snack Bar are free and follow a first-come, first-served policy. However, guests are encouraged to sign up below to receive additional information and updates regarding the event.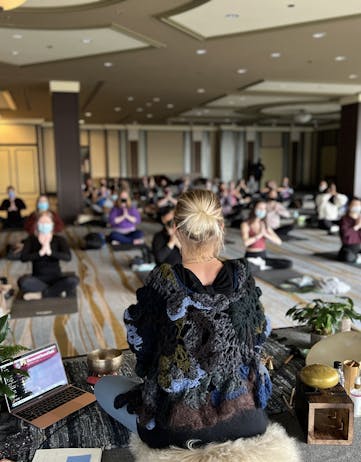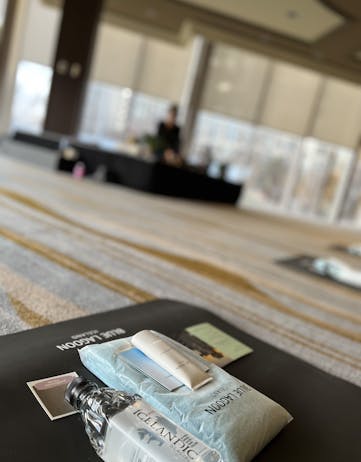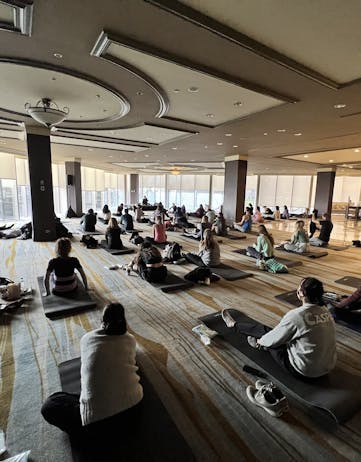 Blue Lagoon Iceland
Founded in 1992, Blue Lagoon Iceland has long been a sustainable destination due to the beneficial powers of its famed geothermal seawater. Nestled in an 800-year-old lava field in the heart of the Reykjanes UNESCO Geopark and conveniently located between Reykjavik and Iceland's international airport, Blue Lagoon Iceland is a sustainability-first company encompassing hotels, restaurants, R&D, renowned skin care lines, and a place for wellbeing. In 2012, the company's iconic centerpiece – the Blue Lagoon Water – was named one of "25 Wonders of the World" by National Geographic, propelling the majestic, healing waters into the upper echelons of global travel destinations.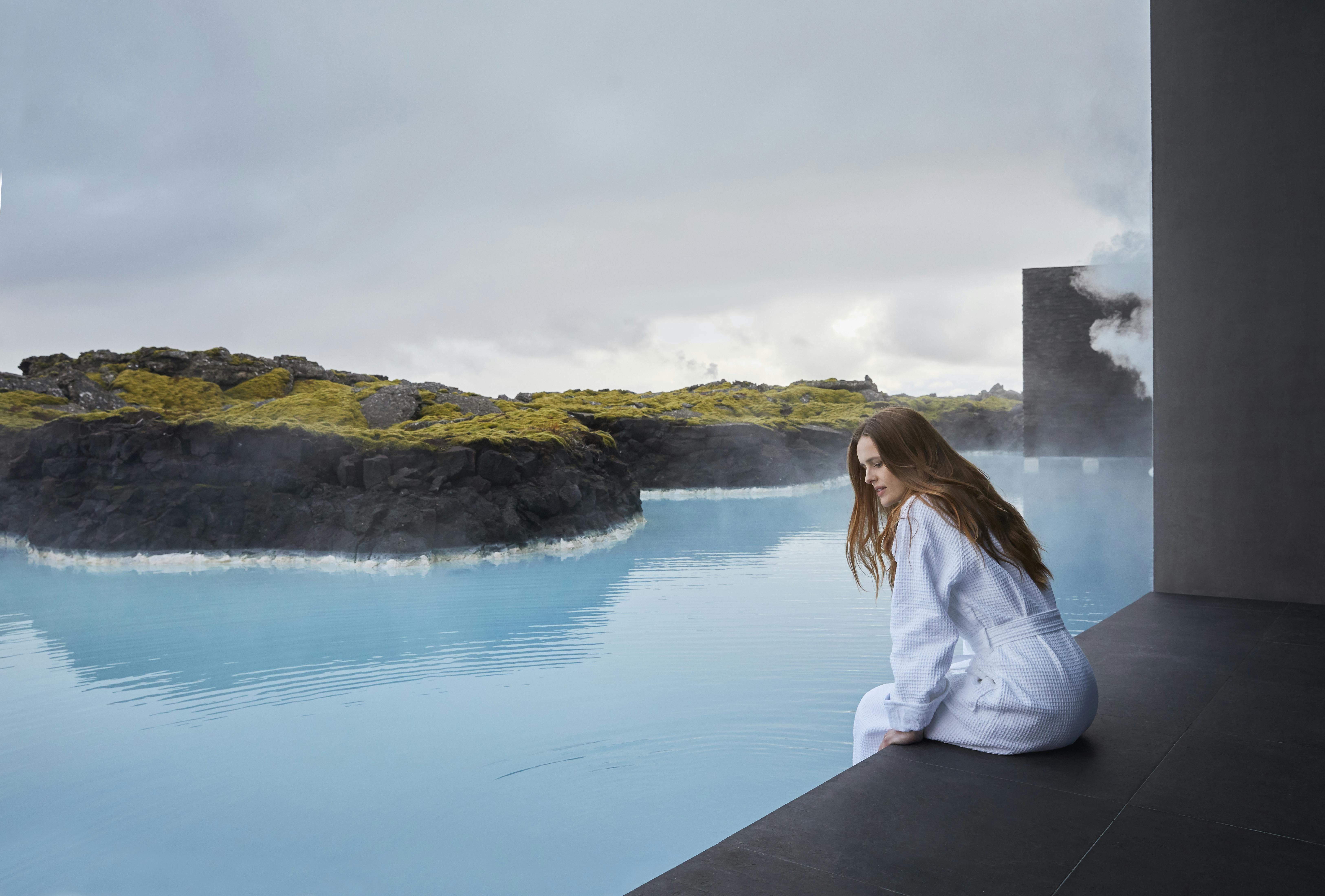 In 2018, the company continued its evolution with the Retreat opening at Blue Lagoon Iceland, the country's first five-star spa hotel. Included in Time Magazine's list of "The World's 100 Greatest Places," the Retreat features a 62-suite, award-winning, luxury hotel; a subterranean spa featuring the signature Blue Lagoon Ritual and in-water massage; a mineral-rich, private lagoon; and two new restaurants, including Moss, a Michelin-recommended destination. In 2021, the company introduced its latest luxury product—BL+, a science-driven skin care line.
Icelandic Glacial Water
You are what you drink – be exceptional!
Long before man reached the remote island of Iceland, a massive volcanic eruption occurred, creating the Ölfus Spring deep below the earth's surface. For 5,000 years, water has filtered slowly through layers of lava rock, creating exceptionally pure and naturally alkaline water with the perfect mineral balance. Shielded by an impenetrable layer of lava rock and surrounded by a 128,000-acre exclusion zone, Ölfus Spring replenishes from rainfall and snowmelt over uninhabited and untouched lava fields. With over 238 million gallons of water overflowing from the Ölfus Spring into the ocean every day, it's one of the world's largest natural springs.
Icelandic Provisions skyr
Icelandic Provisions is a company rooted in Iceland that produces the only authentic skyr made in North America using Certified Heirloom Skyr Cultures. Foundational nutrition is at the center of everything we do, and we believe that feeding the mind is just as important as feeding the body. Icelandic Provisions skyr is made using high-quality, natural ingredients with a Nordic twist. It's rich in protein and is mindful of sugar. Icelandic Provisions skyr is made with milk from family-owned farms that abstain from using artificial growth hormones, like rBGH and are located within 100 miles of their production facilities in the U.S. Icelandic Provisions was founded by Polaris Founders Capital in partnership with the oldest and largest dairy co-op in Iceland, MS Iceland Dairies. For more information about and to find store locations, please visit Icelandic Provisions and follow us: #icelandicprovisions | Twitter: @icelandicprov | Facebook: icelandicprovisions | Instagram: @icelandicprovisions 
Sign up for this event:
First come, first serve policy