Artist Sigurður Guðjónsson's 'Perpetual Motion' will represent Iceland at La Biennale di Venezia
The Icelandic Art Center unveils further details of the Pavilion of Iceland at the 59th International Art Exhibition – La Biennale di Venezia. Reykjavík based contemporary artist Sigurður Guðjónsson will present Perpetual Motion. This large-scale, multisensory sculpture will offer a poetic exploration of materiality at the edge of the boundaries of perception. Powerfully combining moving imagery and sound, the artwork will activate the exhibition space, creating an entrancing, meditative experience for visitors. The Pavilion of Iceland is curated by Mónica Bello and will be located in the Arsenale for the first time this year.
Sigurður Guðjónsson is best known for his striking time-based media works that often focus on man-made machinery and technical relics, investigating their enigmatic, hidden elements just beyond our field of vision. The artist experiments with camera lenses, perspective, light, and motion, amplifying and observing these forms and the transformations that take place as they interact with their environment. Perpetual Motion will be staged as a split-screen installation, featuring a six-meter-high (20 foot) vertical screen connected to a large-scale floor projection, that will occupy most of the Pavilion space. The screens will depict the constant drift of metal dust, amplified and magnified through the artist's camera lens. Visitors can immerse themselves in the movement of the abstract material, as it warps and distorts, suggesting new shapes and imagery, such as the surface of an outermost planet.
This project has been realized in collaboration with Mónica Bello, the Curator of the Icelandic Pavilion. Bello holds the position of Curator and Head of Arts at the CERN, the European Laboratory for Particle Physics in Geneva, fostering dialogues between artists, particle physicists, and engineers at one of the world's leading laboratories. Bello's curatorial work focuses on the narratives in today's techno-scientific culture and how artists instigate new inquiries around emergent phenomena.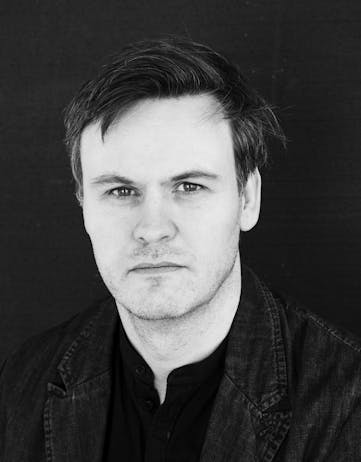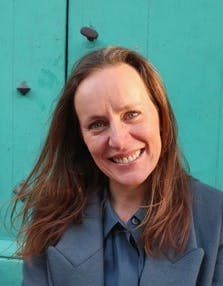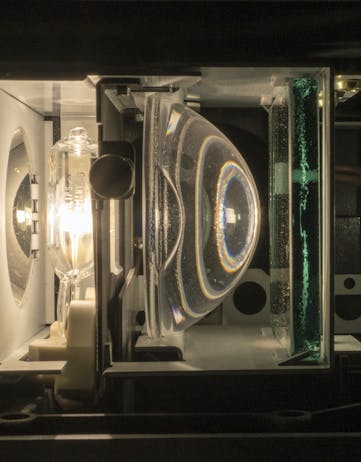 Icelandic Art Center
Based in Reykjavik, the Icelandic Arts Center (IAC) is dedicated to promoting Icelandic visual arts internationally. Affiliated with Iceland's Ministry of Education, Science and Culture, the IAC strengthens networks between the visual arts scene in Iceland and the global cultural sphere. Through funding and logistical assistance, the IAC assists Icelandic artists and arts professionals in producing projects abroad and facilitates cooperation with public and private associations, organisations, and enterprises worldwide. The Icelandic Art Center (IAC) is commissioner of the Pavilion of Iceland at the 59th International Art Exhibition – La Biennale di Venezia on behalf of the Icelandic Ministry of Education, Science and Culture and has been commissioner since 2007.