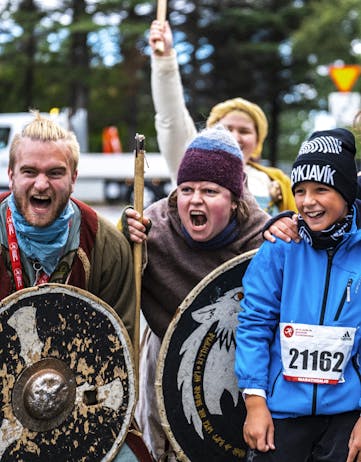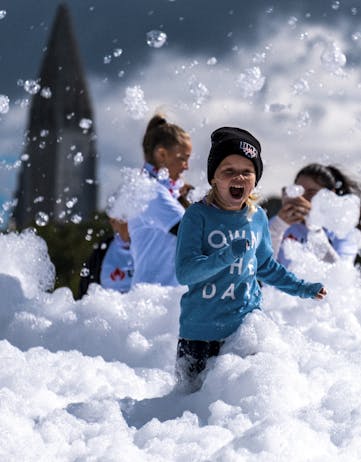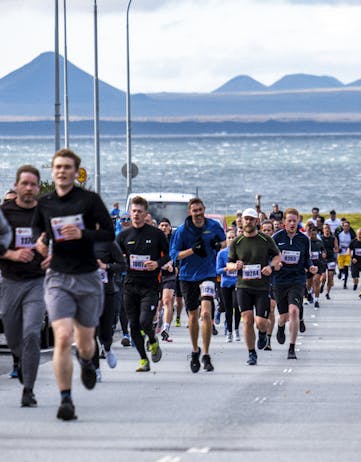 Íslandsbanki Reykjavík Marathon is on Saturday, August 24, 2024
The Reykjavík Marathon offers four different races in a relaxed and welcoming atmosphere.
Runners worldwide travel to Iceland to experience the annual Islandsbanki Reykjavik Marathon. Around 1,000 runners participate in the marathon and 2,000 in the half marathon, making for less crowded races and a scenic course through the city. The route is particularly flat, and since this is Iceland, you can expect comfortable temperatures with a breeze. Reykjavik Marathon also includes a 10k fun run and a 3k children's run, making for a family-centric event.
The race coincides with Reykjavik Culture Night, one of Iceland's most popular celebrations. People from around the country and abroad travel to the capital to enjoy various cultural events. It is a long weekend with an extraordinary mix of theatre, music, fine arts, food, and fun!
Myriad art exhibitions, string quartets, and theatre events rub shoulders with rock bands, graffiti artists, and an air display leading up to the fireworks at 11 PM. The spectacular display heralds the official end of the celebrations, but it is just another start for many. Thousands of people head to bars and nightclubs to discover what makes Reykjavík so unique after hours.