The 5th annual Reykjavík Fringe Festival takes place from 24th June until 3rd July in 2022 and the theme this year is LOVE. RVK Fringe is the home of the Icelandic grassroots art scene as well as a platform for more established performers to experiment and play. The artists are a mix of local and international performers, speaking, singing and screaming in a variety of languages - or none at all. The variety of events available means that there is something to enjoy for all ages and any member of your party.
The festival takes place at the height of summer, making the most of the long days and the midnight sun. There are six main venues, all in central Reykjavík, a close walking distance from one another. Tickets are affordable and the atmosphere is always welcoming. This year 90 acts are performing around 200 times during the 10 days of the festival. Around 60-70% of the acts are local and the remaining 30-40% come from all over the world. Most performances take place in English, or are non-verbal - such as dance performances or gallery exhibitions. The weekends offer family friendly events and workshops in the daytime, but the evenings offer a variety of comedy, theatre, cabaret, music and experimental works.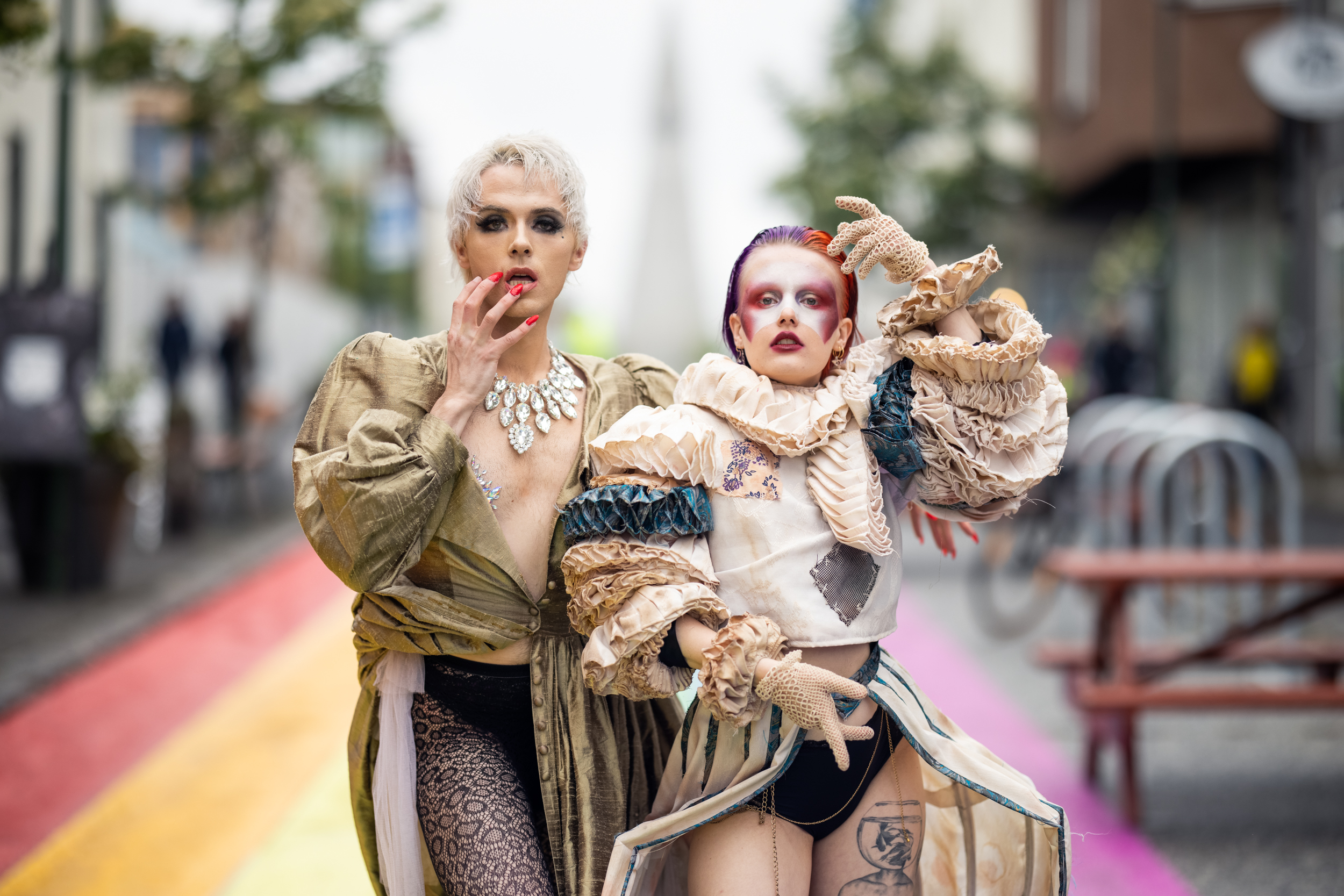 International guests can spend their days going on day tours of the Icelandic countryside, the festival partners with Grayline Iceland that offers a 20% discount off their most popular day tours with the code RVKFRINGE - and then see a show or three when they're back in town in the evening. On weekdays the shows generally start in the late afternoon and go on as late as 1am in the morning.
Don't miss the Opening Party, Preview Night, Comedy Taster, Closing Party and Award Ceremony that are all open to the public and free to attend! The festival is also a great platform for anyone wanting to get to know the Icelandic art scene or get involved. The festival is run by volunteers and is always looking for more people to join the team, and there are several networking events available, such as the Hot Pot market for artists, producers and festival makers, held on the last day.
There is a lot on offer and it may be hard to choose which shows to pick. At the Preview Night in Tjarnarbíó, all performances get 2 minutes each to introduce their show - a cabaret night like no other - where you can figure out what you might want to see. Alternatively, listen out for the word on the street about unmissable acts, or just take a gamble and check out something you don't know anything about. You're sure to be surprised with something new and unexpected at the Fringe.
Start getting acquainted with the line-up and book your tickets now: The full schedule and box office are accessible here.
RVKfringe Website
Photo of Storm Dunder & St. Edgar by Cat Gundry-Beck