MOTIVE Crime & Mystery Festival Toronto June 3-5, 2022
Over 60 events and activities, both in-person and online, with a spotlight on Nordic Noir
The Toronto International Festival of Authors (TIFA) is proud to introduce MOTIVE, presented by Kobo Plus, Canada's newest and largest crime and mystery writing festival, from June 3–5, 2022. MOTIVE will be at Harbourfront Centre and marks TIFA's return to in-person programming after two years of digital presentations. The inaugural edition of MOTIVE features nearly 100 authors from Canada and worldwide, with over 40 ticketed events, 13 free digital events, and free outdoor events and activities all weekend long. Tickets are now on sale online and through the Harbourfront Centre Box Office. 
Two acclaimed Icelandic authors will be featured as part of the MOTIVE Festival, Lilja Sigurðardóttir, and Eva Björg Ægisdóttir. Interestingly, both women are from the small town of Akranes—about 30 minutes from Reykjavík.
Lilja Sigurðardóttir is the author of novels, stage plays, and screenplays. Lilja´s latest book, White as Snow (Náhvít jörð) is the third in a series of thrillers featuring financial investigator Áróra and police detective Daníel, published in Iceland in October 2021 by Forlagid publishing.
In 2018, Eva Björg Ægisdóttir was the recipient of the Blackbird Award, a crime-writing prize hosted by prolific Iceland authors Yrsa Sigurdardóttir and Ragnar Jónasson, for her debut novel Marrid Í Stiganum (The Creak on the Stairs),​ which was published in Spring 2020 by Orenda Books.
TIFA inspires and connects through the art of stories, offering book lovers a breadth of bold, ambitious, and accessible literary experiences. As Canada's largest literary festival, the charitable organization provides engaging opportunities to meet, hear and learn from the world's best authors and artists across the range of literary genres and to celebrate the power of stories. 
These events are presented with support from the Icelandic Literature Centre, as well as Nordic Bridges and Harbourfront Centre.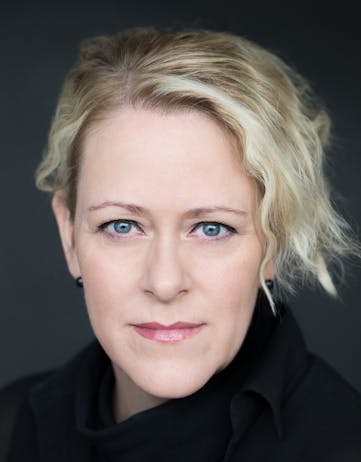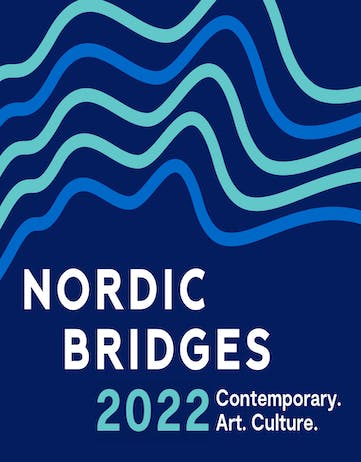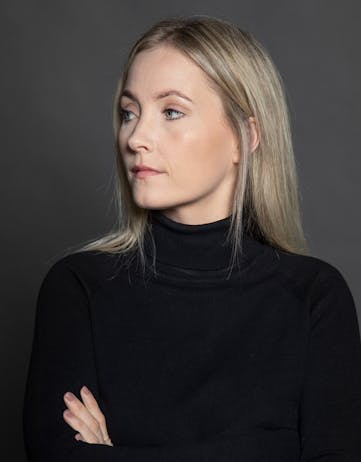 (L to R) Lilja Sigurðardóttir, Nordic Bridges at Harbourfront Centre, & Eva Björg Ægisdóttir (Photo: Leifur Wilberg)