Experience Iceland Airwaves Festival, the world's most northerly music showcase and industry festival, situated halfway between North America and Europe, November 3-5. Iceland Airwaves brings together the country's brightest emerging musical talent and forward-thinking international acts.  
Each November, for four days and nights, downtown Reykjavík comes alive, filled non-stop with music, with performances hosted everywhere, from tiny record stores and art museums to cool bars and stately churches to nightclubs and large-scale venues.
Secure your festival pass now!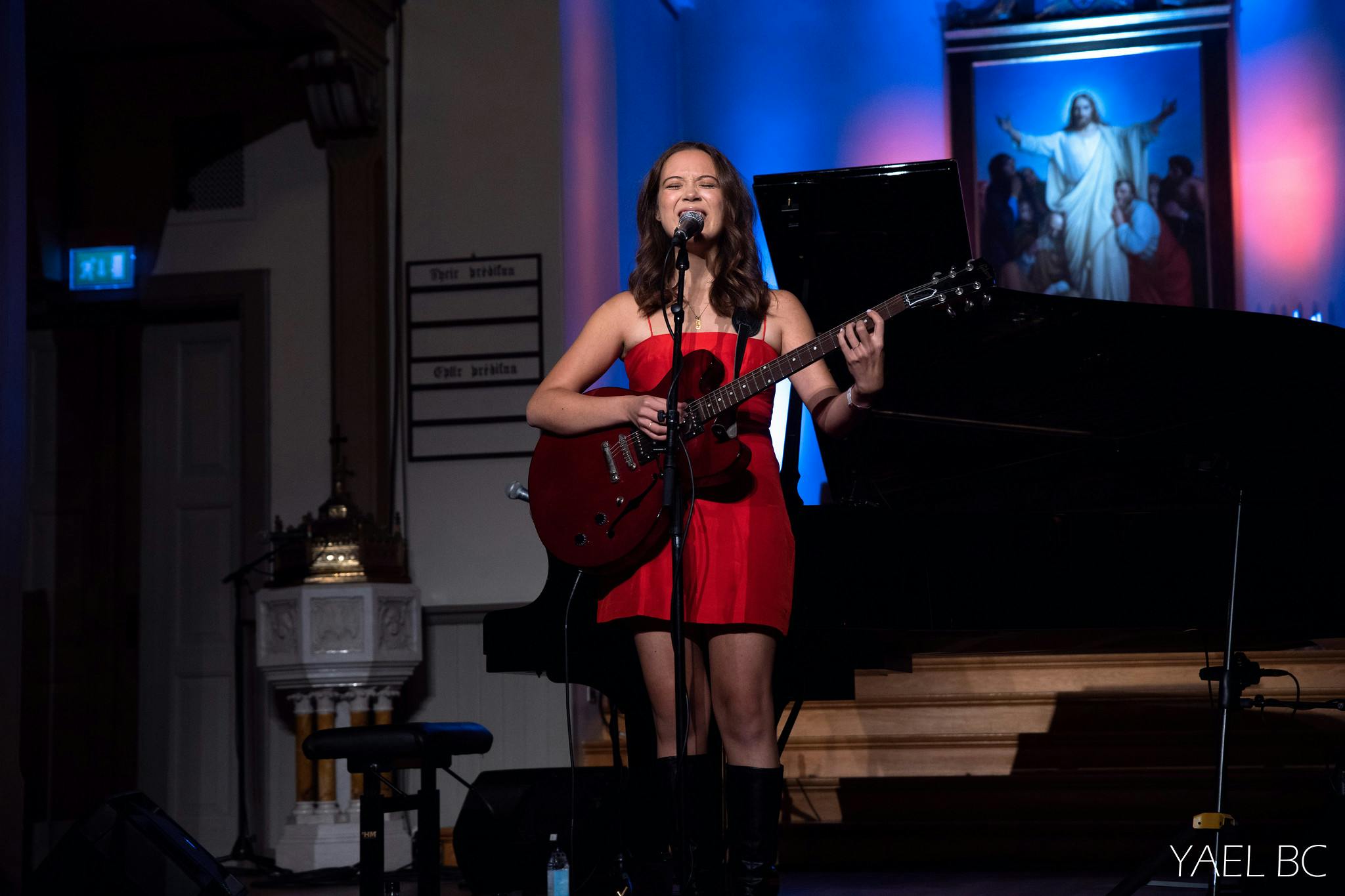 For two decades, Airwaves has shone a spotlight on new talent, with early appearances from the likes of Mac DeMarco, James Blake, Sufjan Stevens, Young Fathers, Sigrid, Dan Deacon, Florence, and The Machine, Hot Chip, Caribou, Dirty Projectors, Zola Jesus, Micachu and others, along with many local luminaries such as GusGus, múm, Singapore Sling, FM Belfast, Of Monsters and Men, Ásgeir, sóley, Sin Fang, Kaleo, Mugison and Vök, all of whom have gone on to great success.
Across the years, established acts such as Björk, The Flaming Lips, The Knife, Kraftwerk, Sigur Rós, John Grant, Mumford & Sons, and Fleet Foxes have chosen to join music fans and delegates from over 50 countries for a truly dynamic four days of music and festivities.
Iceland Airwaves is also an invaluable opportunity to connect with musicians, agents, journalists, promoters, and managers worldwide to build new relationships whilst celebrating some of the world's latest musical discoveries and game-changers.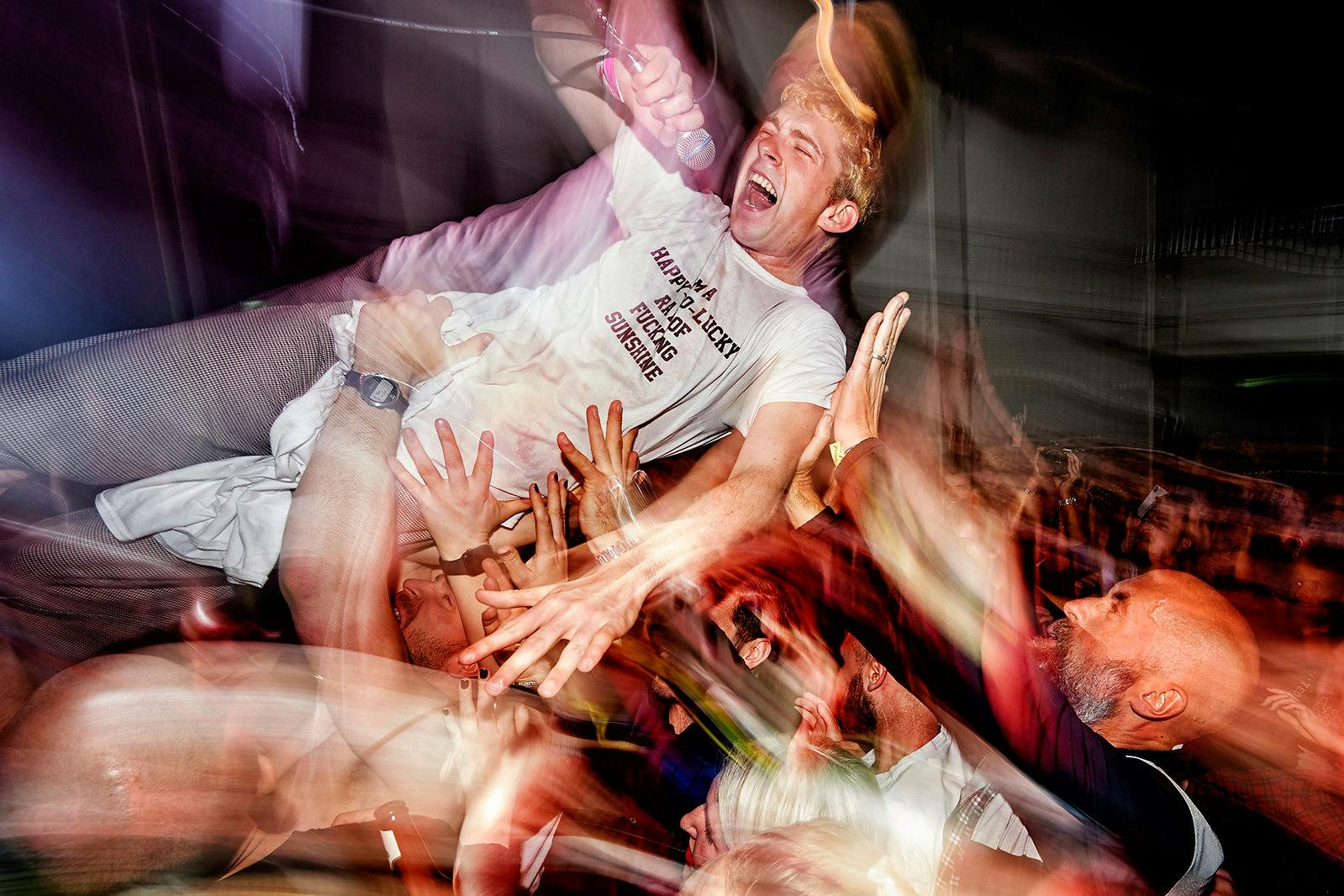 Launched in 1999 as a one-off event in an airplane hangar, Airwaves has since become Iceland's longest-established festival and one of its best-recognized music brands. It is now an integral part of Reykjavík's yearly cultural calendar.
Iceland Airwaves is now promoted and produced by the concert company Sena, with support by Iceland's national airline and founding sponsor, Icelandair, and in cooperation with the City of Reykjavík.
Since 2020 the team behind Iceland Airwaves has expanded its musical scope by organizing standalone concerts, including Björk Orkestral, in Harpa and online, and a live stream festival called Live from Reykjavík. These new projects further support the Icelandic music industry and create opportunities for audiences to enjoy and discover Icelandic music.
2022 OFFICIAL LINEUP
AMYL & THE SNIFFERS I ARLO PARKS I ARNY MARGRET I ÁRSTÍÐIR
AXEL FLÓVENT I CEASETONE I CHIIILD I COMBOS I COUNTESS MALAISE
CRACK CLOUD I DAUGHTERS OF REYKJAVÍK I EMOTIONAL ORANGES
EYDÍS EVENSEN I FLOTT I GREYSKIES I GUGUSAR I HAM
INSPECTOR SPACETIME I JAN VERSTRAETEN I JFDR I KAKTUS EINARSSON
KAMARA I LÓN I MAGNÚS JÓHANN I METRONOMY I PORRIDGE RADIO I RAKEL
SUPERSERIOUS I THUMPER I ULTRAFLEX I UNA TORFA I UNUSUAL DEMONT I ZÖE