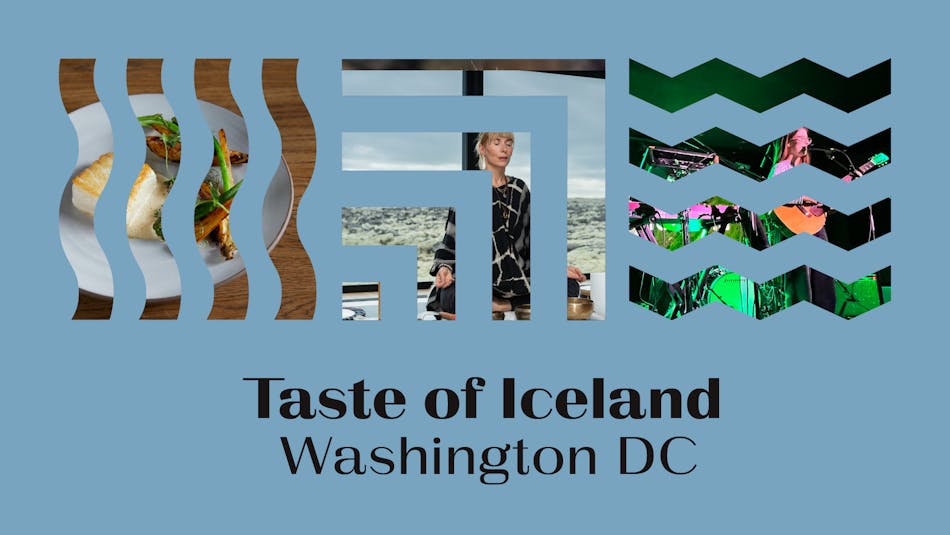 A full-on Icelandic Culture Festival
Experience some of the best Iceland has to offer.
Taste of Iceland is on tour and stops in Washington, DC, March 8-11. During the four-day festival, Washingtonians can transport themselves to Iceland through a series of events inspired by and in celebration of Icelandic culture through food, beverages, music, literature, and much more.
Over the course of the four-day festival, and in partnership with local businesses in Washington, DC, and Taste of Iceland's official partners, events will be hosted by Michele's restaurant, Songbyrd Music House, Eaton DC, and Allegory Bar.
Taste of Iceland
Taste of Iceland is an annual event celebrating Icelandic culture across North America. With food tastings, film screenings, concerts, and more, attendees can experience a taste of Iceland closer to home.
Washington, DC, is the first stop of the Taste of Iceland 2023 tour. Additional Taste of Iceland events will be held in New York, NY (May 10-13), Chicago, IL (September 7-10), and Seattle, WA (October 4-7).