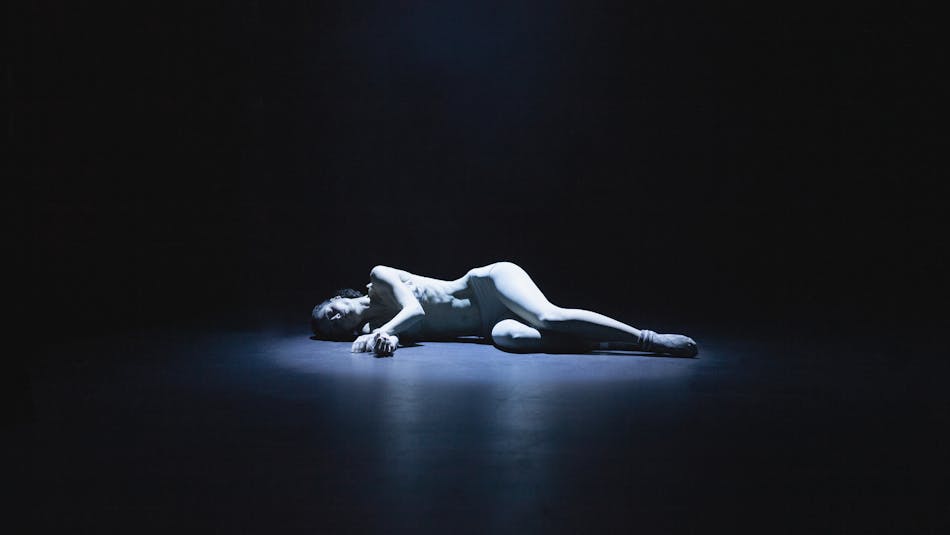 The power of theatre lies in its ability to entertain and tell stories and bring together people from different backgrounds and cultures. This belief lies at the heart of Reykjavík Ensemble International Theater Company's productions. Through its original theatre productions, Reykjavík Ensemble addresses social issues and champions inclusion through the performing arts. 
Founded in 2019, Reykjavík Ensemble has quickly established itself thanks to its multicultural productions celebrating diversity that promotes awareness and understanding. Over four productions, Reykjavík Ensemble has worked with over eighty international performers and artists living and working in Iceland, representing different languages, cultural identities, and backgrounds. 
Their latest is titled Fucking Genius (Djöfulsins snillingur in Icelandic ) and is their most ambitious production yet. It is a black comedy that explores the clash between an artist's perceived identity and the stark existence of being an immigrant. The play draws inspirational themes from Dante's "Inferno" and Karen Blixen's "Babette's Feast." 
At its core is the story of Uriela, a newcomer to Iceland who dreams of auditioning for the National Circus but gets caught up in the labyrinth of application and authentication processes where she is evaluated by a self-checkout-like robotic system (like found at a grocery stores). As the story unfolds, audiences are taken on a journey that fuses textual, physical, visual, and musical arts to explore the complex themes at its heart. Reykjavík Ensemble practices what it preaches too. It is participating in two Erasmus+ European research projects on inclusion through arts and two Nordic partnerships. The company is a board member of the New Nordic Network for performing arts professionals with international backgrounds.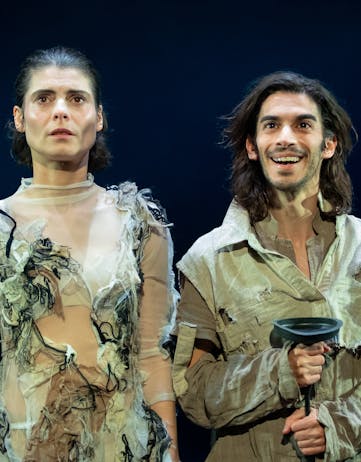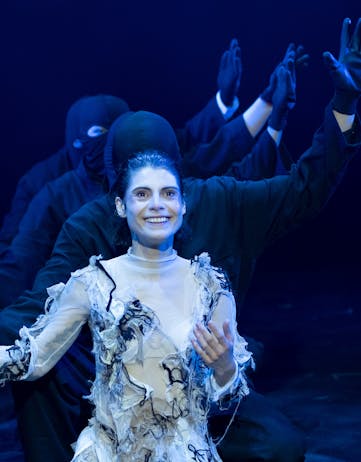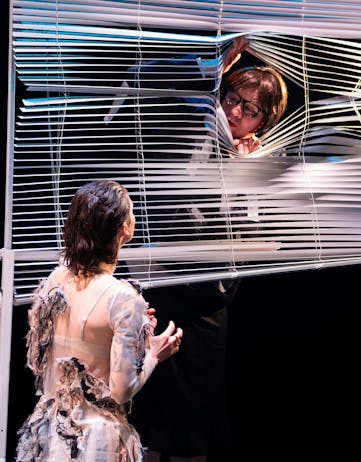 Perhaps the most exciting element about Fucking Genius is the diverse international cast of five professional actors from five countries—a metaphor for Iceland's shifting demographics. German actress Jördis Richter plays the leading role of Uriela, with an all-star line-up that includes Jordic Mist, Heidi Bowes, Paul Gibson, and Snorri Engilbertsson. Behind the scenes, a team of international creatives collaborated to bring the play to life, including Polish production and costume designer Klaudia Kaczmarek, Icelandic composer Íris Thorarins, and direction by Icelander Pálína Jónsdóttir, the co-founder of Reykjavík Ensemble. Fucking Genius is written by Ewa Marcinek and Pálína Jónsdóttir.
For Reykjavík Ensemble, performance art is more than just entertainment—it's a platform for change. Bringing together people from different backgrounds and cultures creates a space where everyone can express themselves, increase awareness of challenges for others, and build a more inclusive society. Now that's something truly worth celebrating. 
Two more shows left on Sunday, April 30, and May 7.