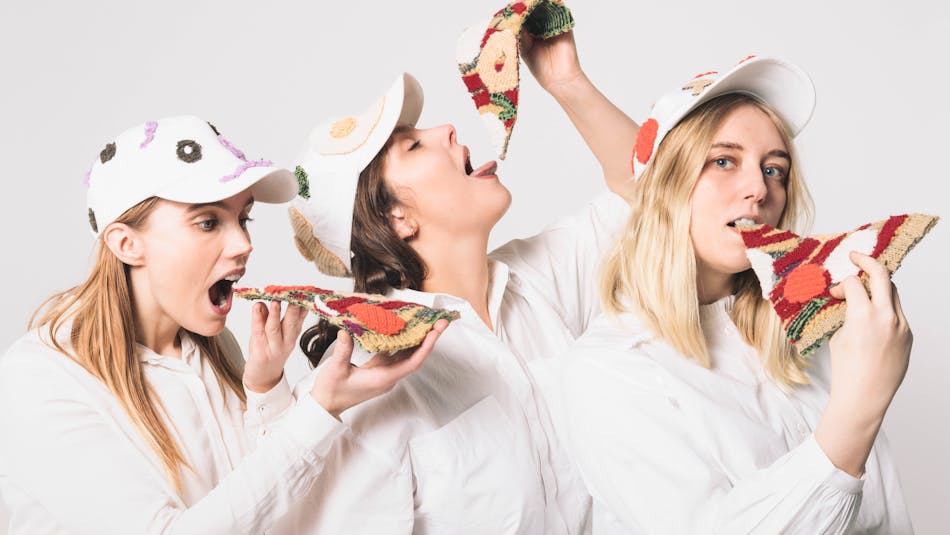 DesignMarch 2023 highlights
It is that time of year again when designers come out of their studio cocoons to exhibit their most recent work. DesignMarch is a festival filled with unique design, which is, for the most part, environmentally conscious and progressive. 
One of the festival's highlights is DesignTalks. Here amazing designers from around the world come together to discuss their work and inspirations and encourage others. After DesignTalks, the festival formally gets underway with a real marching band. As the name indicates, DesignMarch was initially held in March with a full-on "march" of Designers and a live band. While the festival is in May, the designer procession and marching band are still on. Creatives have set up exhibition spaces and events across Reykjavík. The festival has something for everyone interested in design.
I am not participating for the first time in many years, so I am eagerly waiting to see other designers' exhibitions this year. Not surprisingly, this can become a rarity for designers as they become too preoccupied with their own exhibitions that they are not able to go and see what is going on.
Like previous years, the program is packed with loads of exciting exhibitions. Trust me, picking the ones to put on my recommendation list was challenging, but in the interest of keeping the list concise. Still, I will leave you with the following list of exhibitions I recommend. I encourage you to check out the entire program at DesignMarch and see what piques your interest.
So let's take a look at some of the highlights this year - in no particular order.
1) DesignTalks
The international conference DesignTalks will take place in Harpa on May 3rd. What now? DesignTalks 2023 will tackle this question with insightful discussions from diverse designers, architects, artists, and thought leaders, creatively approaching the present and what's next.
2) Design Diplomacy
For the fourth time at DesignMarch, local ambassadors invite designers from their home countries to pair with Icelandic creatives over a common theme. They will open the doors of their residences to host a series of intimate discussions in "living room" settings, offering you a unique opportunity to meet the designers and get inspired.
3) Adapt & Evolve
Neuza Valadas' exhibition aims to use insights from her Ph.D. research to educate the design community about carbon-negative materials while raising awareness of our collective future. A Playhouse symbolizes our children's future on a planet that screams for regenerative practices and carbon-neutral approaches. Our children interact with the built model and participate actively in our world. The Playhouse helps create a concept of a future safe space where generations can co-exist.
4) Presence
The exhibition Presence at The Museum of Design and Applied Arts showcases new sweaters by textile designer Ýrúrarí, curated by Studio-Fræ. The exhibition is based on experiments with various textile methods bringing more substantial presence and value to unsalable sweaters from textile recycling centers. In harmony with Ýrúrarí's former work, the sweaters are mended playfully and humorously, lighting up the everyday.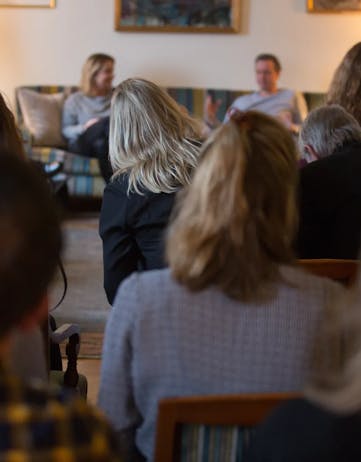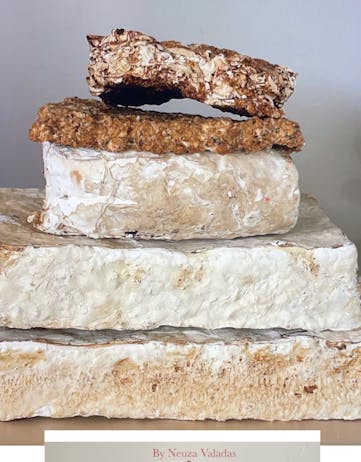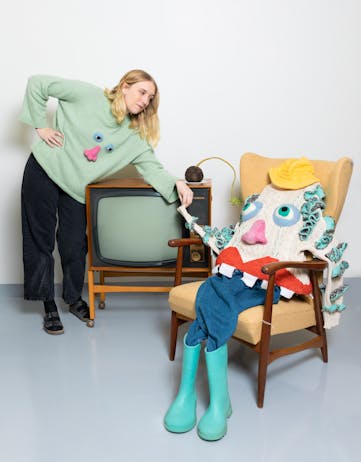 (L to R) Design Diplomacy will be in a living room in Reykjavík, Mycelium blocks are part of Neuza Valadas' Adapt & Evolve exhibition and textile designer Ýrúrarí's whimsical sweaters.
5) Sky is the limit
The title refers to the company's lofty goals of sustainable design and reuse and the endless possibilities of fully utilizing all raw materials to create something new. Daníel Atlason created the piece at Segull Collective in collaboration with 66°North.
6) FÓLK Reykjavík 2023
Since its founding in 2017, FÓLK Reykjavík has launched new designs by Icelandic designers annually. FÓLK has introduced designs from Jón Helgi Hólmgeirsson, Ólína Rögnudóttir, Theodóra Alfreðsdóttir, Ragna Ragnarsdóttir, Studio Flétta, and Tinna Gunnarsdóttir. New designers join the brand's growing collaborative this year, including Gunnar Magnússon, honorary award winner of The Icelandic Design Awards, and the Finnish design duo Our Edition.
7) At Home in The Design Museum
In the exhibition At Home in The Design Museum, over 200 Icelandic design examples are on display. The museum counts over 5,000 pieces in its collection, dating from 1900 to the present. The exhibition depicts a blueprint of essential household items from different eras together. Creating a "home" is viewed as a living process without a close. The home is, first and foremost, a creation of those who live there. Personal taste, influenced by many aspects of people's experiences in life, gives each home its uniqueness.
8) Gentle Glow
Hanna Dís Whitehead is showing her new collection of work with an emphasis on materials sourced within a 3 km radius of her studio in Hornafjörður. This includes a lot of wool and straw! The exhibition will feature, amongst others, hand-dyed oat straw used in marquetry, felted wool used partly instead of wood in furniture, and other experiments with the materials.
9) Pizza Time with Flétta and Ýrúrarí
Flétta and Ýrúrarí will open a pizza place during this DesignMarch where guests can order freshly felted wool pizzas made of leftovers from the Icelandic wool industry.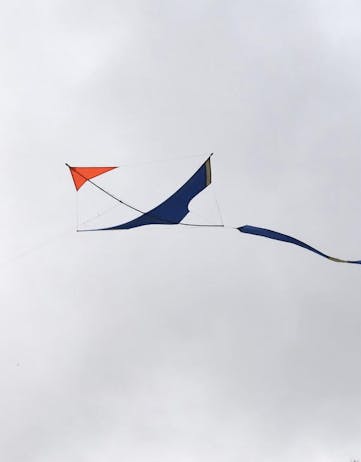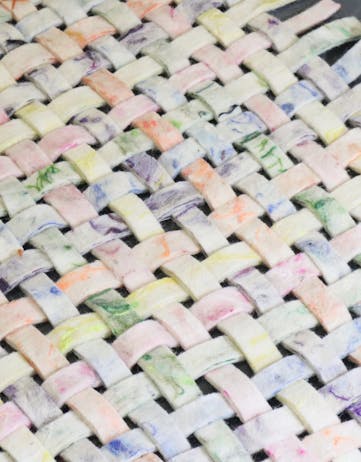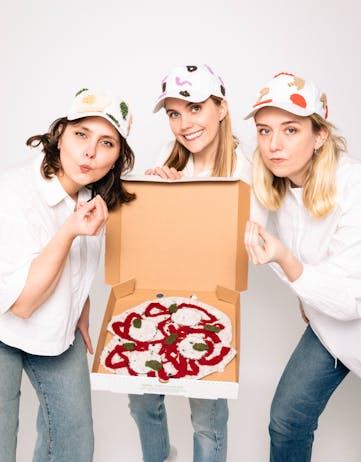 10) Saman/Together
Saman/Together: An exhibition by Hae/Hi: Designing Friendship featuring objects and experiences that encourage us to interact, work, play, and relax together. With the shared objective of creating dialogues between their respective creative communities, Hae/Hi Designing Friendship is a collaborative platform for studios in Reykjavík and Seattle, WA.
11) Come and wrestle
The clothing label BAHNS is showcasing a brand new sweater during DesignMarch and wants to challenge you to a wrestling match to win one of these bad boys! The sweater is inspired by the fishing vessel Stormur, its markings, and the knots used while sailing.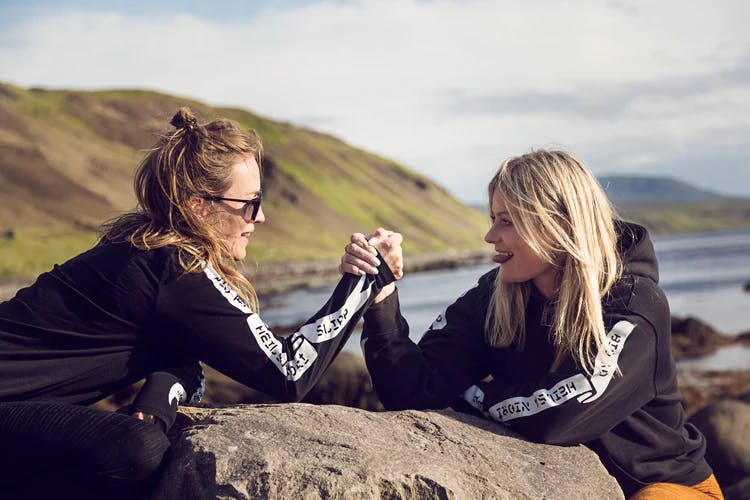 The design team at BAHNS are ready to rumble! Photo: BAHNS