DesignMarch 2022 highlights
Ready to celebrate March in May – again? 
Spring is finally upon us, so it's yet again time for Iceland's largest annual design festival, DesignMarch. As the name suggests, the festival used to be held in March every year, but for the past three years, it's been held during or around summertime for the past three years. This change has been applauded by attendees and exhibitors alike, as walking between exhibitions, taking in the Icelandic culture and architecture is a big part of the experience - and the experience is just as good, if not better, without the chance of being hit by a snowstorm on the way. 
DesignMarch, which this year is held May 4th – 8th, 2022, covers all aspects of design and architecture with over 100 exhibitions and more than 250 events altogether, which is a rather astonishing number when taking into account the size of Iceland's design community. It's a festival where everybody in the field participates and shows off what they've been working on for the past year. And because I'm not participating for the first time in a decade - I got to write this short article. Everybody participates in one way or another.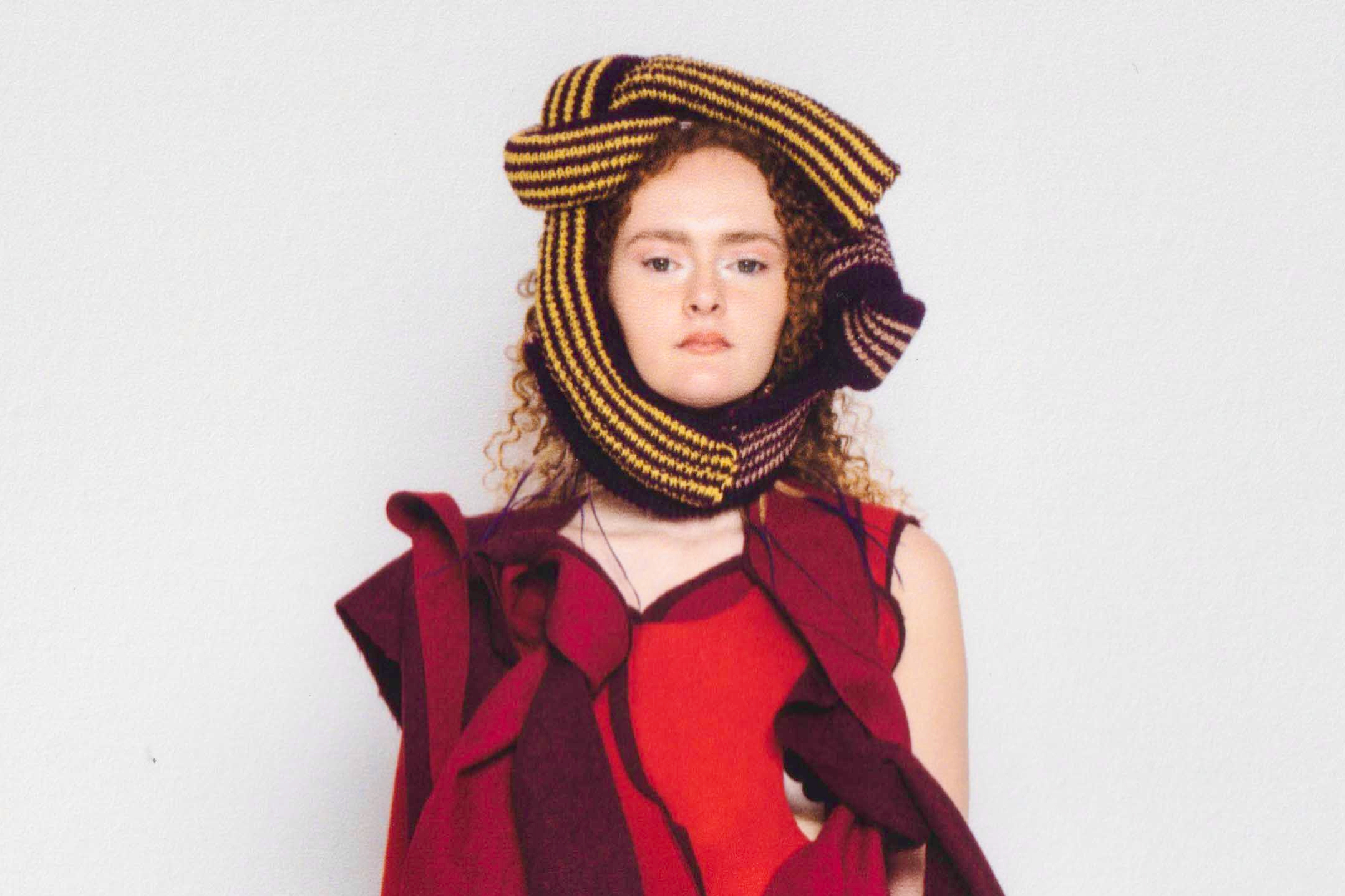 Iceland's up and coming designers such as Sól Hansdóttirs's debut collection
The Icelandic design scene is relatively young but that might be one of its strongest points. Iceland is sort of like the new kid on the block, without deeply rooted design heritage and culture, and still figuring out how to fit in - or if it even wants to fit in. This means Icelandic designers tend to do things their own way, which in an innovative field like design, most would agree, is extremely exciting. 
Icelanders grow up surrounded by nature and come from generations of people that have had to make a living on this volcanic island-in-the-middle-of-nowhere. They know what nature is capable of, what it can give and what it can take, and that it should be respected. They are generally solution-focused due to scarcity of materials and equipment and instead of complaining or making that stop them from materializing their ideas, they innovate and have fun while doing it. This translates well to Iceland's current design scene, as it could best be described as "playful and experimentation-oriented, with strong ethics towards our planet".
So what should you expect from DesignMarch 2022? Exactly that. It's a festival filled with exciting events, conferences, parties, and overall joy -  everything a design-thirsty attendant could want.
So let's take a look at some of the highlights this year - in no particular order.
1) DesignTalks
I lied, this event is certainly number one for me - the rest are in no particular order. 
DesignTalks 2022 is happening on May 4th – DesignMarch's signature and opening event is taking place in Harpa, curated by Hlín Helga Guðlaugsdóttir since 2015 and this year moderated by Marcus Fairs, editor-in-chief and founder of Dezeen.
2) Experiment - Eider and Farmer
An artistic research project on a symbiotic relationship between eider and farmer by a group of designers and artists from Denmark, Iceland, and Norway. Learning from this sustainable but gradually declining Nordic heritage, the project gives rise to innovation and production of new artworks.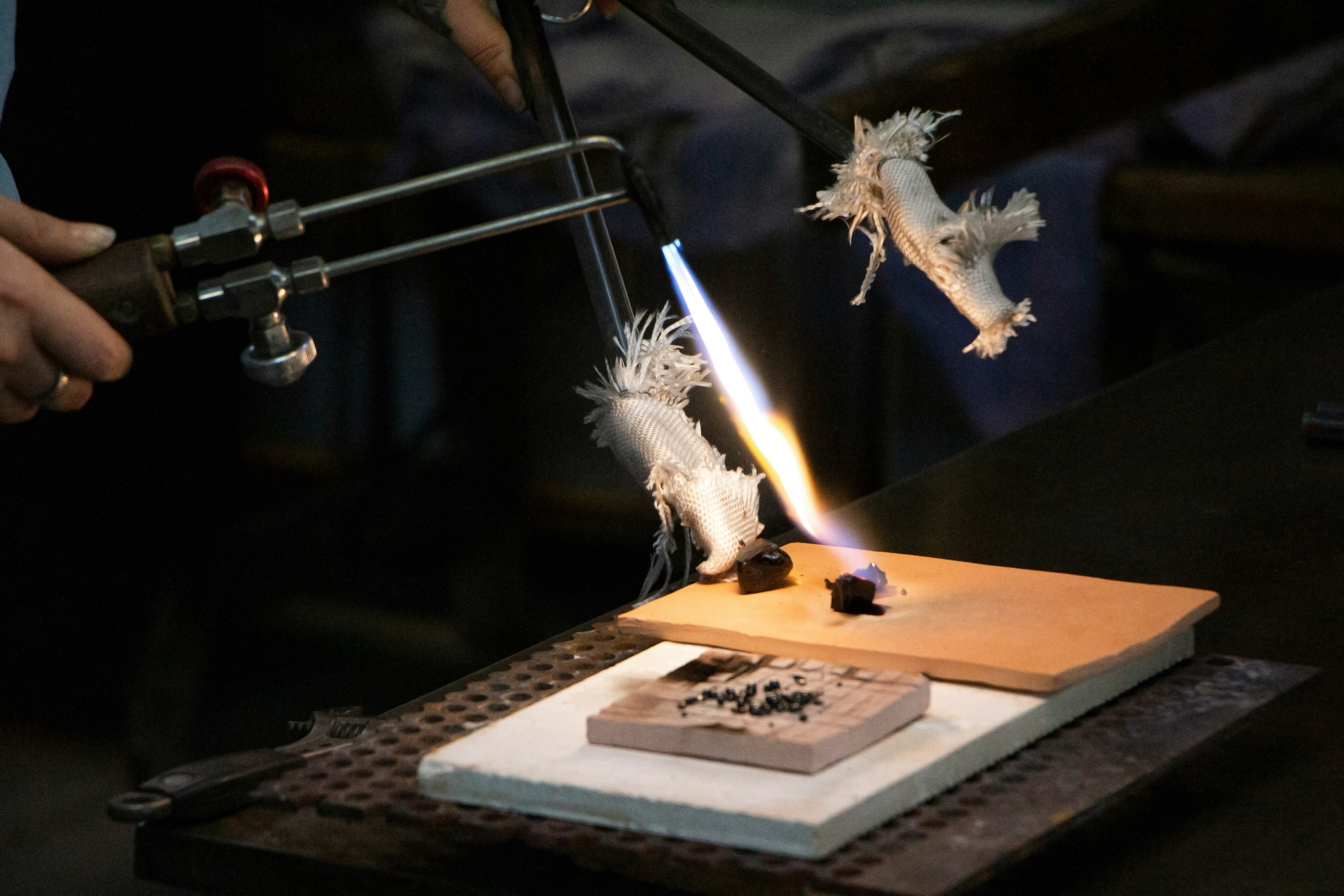 Reshaping Mineral Wool by Flétta and Kristín Sigurðardóttir. Photo: Lucy Gholam
3) Reshaping Mineral Wool
The exhibition Reshaping Mineral Wool provides insight into Flétta and Kristín Sigurðardóttir's ongoing material research where the possibilities of recycling mineral wool and waste materials from its production are explored. The raw material created is black and gleaming similar to the obsidian which is a protected volcanic rock. Mineral wool is one of the few building materials produced in Iceland and it is mostly made out of minerals harvested locally near the factory in Northern Iceland.
4) 66north x Flétta / Valdís Steinarsdóttir / Sleeve
This is actually three individual exhibitions but due to space I'm going to join them as they are all equally as exciting. Icelandic clothing giant 66° North collaborated with three design teams: 
Sleeve is exploring damaged and non-repairable coats and parkas from 66° North which is given new life as a progressive and unique product line in the form of chairs.
Valdís Steinarsdóttir's project proposes a technique that eliminates excess scraps, just the exact amount of material is used for each garment. Instead of cutting out patterns and sewing, the natural liquid material is molded into a two-dimensional shape. So you would rather measure garments in milliliters than in meters.
Flétta is experimenting with textile offcuts from the production of 66°North clothing, the material has been melted, sewn, and wrapped together in different ways in search of the right context for the textiles.
5) Run around Reykjavík: Architecture and observation
6) Design Diplomacy
7) Coat-19
8) IN BLOOM
9) Hæ / Hi: Designing Friendship
10) Bibi og blabla
11) FÓLK 2022
12) Better City for Children
13) Sustainable Tourism in the North
14) Hljóðhimnar
15) Elliðaárstöð - Urban Park Design
(L to R) DesignMarch FOLK Living Objects 2022, Hljóðhimnar interactive installation for kids and their families at Harpa, Elliðaár Power Station where design meets history & industry